Hollywood Secrets
Regular price
Rs. 600.00
Sale price
Rs. 450.00
Unit price
per
Deal of the Day
Sold out
Benefits of Aloe Vera Fragrance

Used in DIY cosmetics-

 

Use Aloe vera fragrance in your lotions, creams, gels, serums, face masks, hair gel, shampoos, etc. 
Aromatherapy-

Aloe vera fragrance 

Helps aid relaxation and sleep, promotes calmness, reduces stress, heals hypertension and anxiety.
Soap Making, Bath bombs, and Diffuser-

Aloe Vera fragrances are mainly used for most personal care products and DIY natural fragrances.
Room freshener-

Aloe vera fragrance

can be used to freshen the room and fill it up with fragrance. 
DIY Perfumes- Make your own perfume using this

Aloe vera fragrance

. 
Why Us

Customization: Our DIY cosmetic brand empowers you to personalize your beauty products according to your preferences.
Quality Control: By choosing a DIY cosmetic brand, you have complete control over the quality of the ingredients used in your beauty products.
Creativity and Expression: Our DIY cosmetic brand encourages your creativity and allows you to express your unique style.
Sustainable and Eco-friendly: Many mass-produced cosmetic brands generate significant amounts of waste and contribute to environmental pollution. By choosing a DIY cosmetic brand, you can actively reduce your ecological footprint.
Education and Empowerment: Our DIY cosmetic brand aims to educate and empower individuals about the ingredients, formulation techniques, and the science behind cosmetic products.
Cost-effective: Creating your own cosmetics can be a cost-effective alternative to buying high-end branded products.
Features of the product

Premium product. 
100% original & quality assured.
Non-contaminated & non-mixed.
Non-Gmo.
Doctor & dermatologist approved.
No preservatives.
Easy to use.
Payment Method

Payment India: 

Credit card: Available

Debit card: Available

Razorpay (Cards, UPI, Net Banking, Wallets): Available

Cash on Delivery (COD): Available

We accept all forms of payment.

Payment United States: 

Credit card: Available
Shipping

Prepaid & COD order: Both available.

Standard Shipping: 1-7 days (Free)

Expediated: 1-3 days ( Rs. 90)

Ultra high speed delivery using our selected couriers.
Processing Time

Product ordered before 11am: Shipped on the same day

Product ordered after 11am: Shipped on the next day
Return Policy

1-7 days. Call our customer care for returns.
Contact us

WhatsApp & Call : +91-9921645094

Email: info@hollywoodsecrets.in
Share
View full details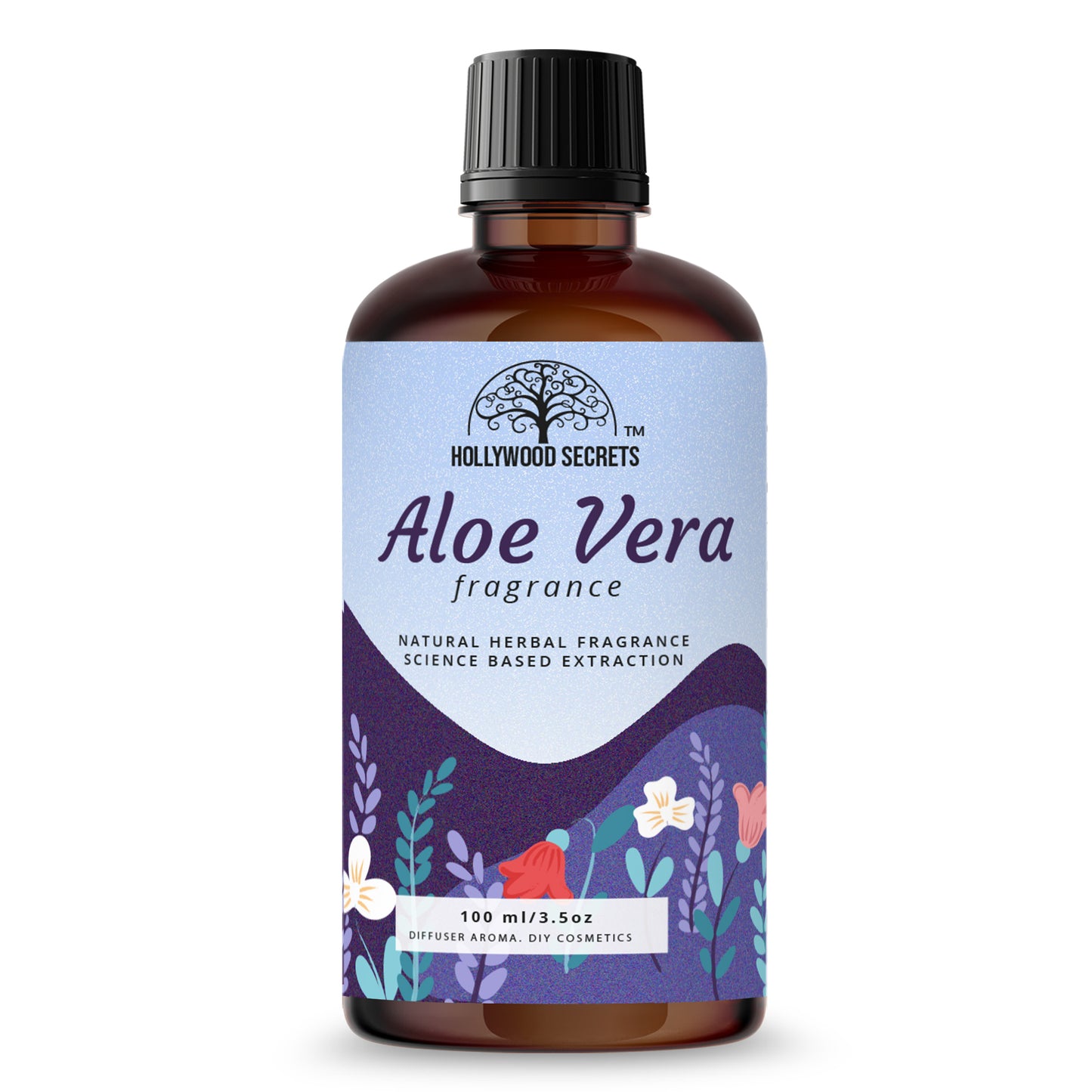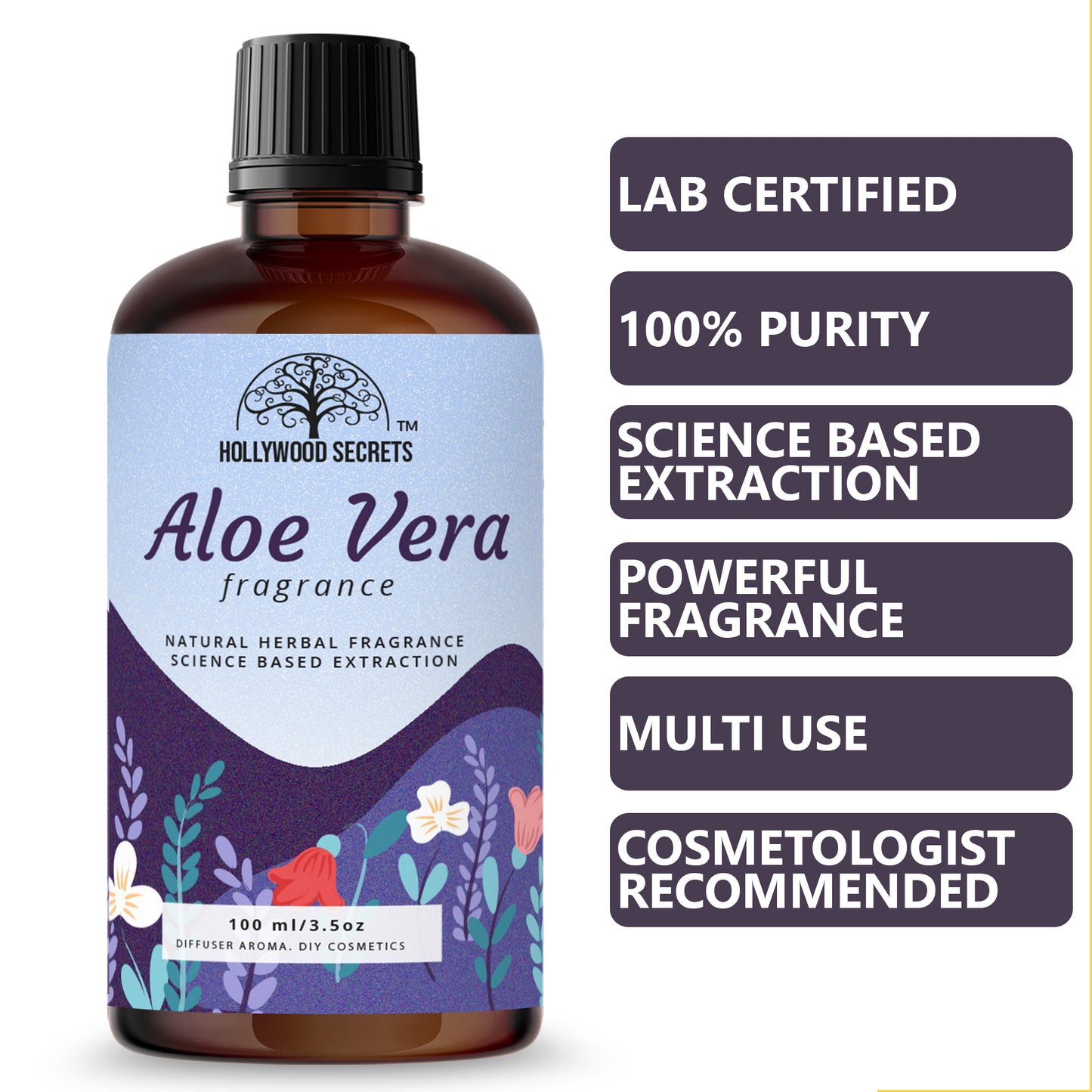 PRODUCT DETAILS
Product Details

1.Aloe vera scent profile: The fragrance of aloe vera is often described as fresh, clean, and green. It has a mild, slightly sweet aroma with hints of herbal and citrus notes. The scent is often associated with the natural aroma of aloe vera gel or the plant itself.

2.Top, middle, and base notes: Like most fragrances, aloe vera fragrance is typically composed of different notes that unfold over time. The top notes are the initial scents that are perceived when the fragrance is first applied. In the case of aloe vera fragrance, these top notes might include citrusy and green notes. The middle notes, also known as heart notes, develop after the initial application and are often more floral or herbal. Finally, the base notes are the foundation of the fragrance and can be more long-lasting and deep, often incorporating woody or musky elements.

3.Composition: Aloe vera fragrance may be a blend of synthetic aroma chemicals and natural ingredients, such as essential oils or extracts derived from aloe vera plants. The exact composition and formulation of a fragrance can vary depending on the desired scent profile and the manufacturing process used by the fragrance creator.

4.Manufacturing process: Fragrance creation involves the expertise of perfumers and chemists who combine various aromatic compounds to achieve a specific scent. The formulation process includes blending different notes, adjusting concentrations, and considering the volatility and stability of the ingredients to create a balanced fragrance.

5.Concentration and strength: Fragrances are often available in different concentrations, such as eau de parfum, eau de toilette, or cologne. The concentration determines the strength and longevity of the scent. However, specific concentration details for aloe vera fragrance may vary depending on the product and manufacturer.
How to use (Formulation Guide)