Hollywood Secrets
Regular price
Rs. 600.00
Sale price
Rs. 450.00
Unit price
per
Deal of the Day
Sold out
Benefits of Jasmine Fragrance

Used in DIY cosmetics-

 

Use Jasmine fragrance in your lotions, creams, gels, serums, face mask, hair gel, shampoos etc. 
Aromatherapy-  

Jasmine fragrance helps aid relaxation and sleep, promotes calmness, reduces stress, helps soothe anxiety and depression.
Soap Making, Bath bombs, and Diffuser-

Jasmine fragrance mainly used for most personal care products and DIY natural fragrances.
Room freshener- 

 

Jasmine fragrance 

can be used to freshen the room and fill it up with fragrance. 
DIY Perfumes- Make your own perfume using this fragrance. 
Why Us

Customization: Our DIY cosmetic brand empowers you to personalize your beauty products according to your preferences.
Quality Control: By choosing a DIY cosmetic brand, you have complete control over the quality of the ingredients used in your beauty products.
Creativity and Expression: Our DIY cosmetic brand encourages your creativity and allows you to express your unique style.
Sustainable and Eco-friendly: Many mass-produced cosmetic brands generate significant amounts of waste and contribute to environmental pollution. By choosing a DIY cosmetic brand, you can actively reduce your ecological footprint.
Education and Empowerment: Our DIY cosmetic brand aims to educate and empower individuals about the ingredients, formulation techniques, and the science behind cosmetic products.
Cost-effective: Creating your own cosmetics can be a cost-effective alternative to buying high-end branded products.
Features of the product

Premium product. 
100% original & quality assured.
Non-contaminated & non-mixed.
Non-Gmo.
Doctor & dermatologist approved.
No preservatives.
Easy to use.
Payment Method

Payment India: 

Credit card: Available

Debit card: Available

Razorpay (Cards, UPI, Net Banking, Wallets): Available

Cash on Delivery (COD): Available

We accept all forms of payment.

Payment United States: 

Credit card: Available
Shipping

Prepaid & COD order: Both available.

Standard Shipping: 1-7 days (Free)

Expediated: 1-3 days ( Rs. 90)

Ultra high speed delivery using our selected couriers.
Processing Time

Product ordered before 11am: Shipped on the same day

Product ordered after 11am: Shipped on the next day
Return Policy

1-7 days. Call our customer care for returns.
Contact us

WhatsApp & Call : +91-9921645094

Email: info@hollywoodsecrets.in
Share
View full details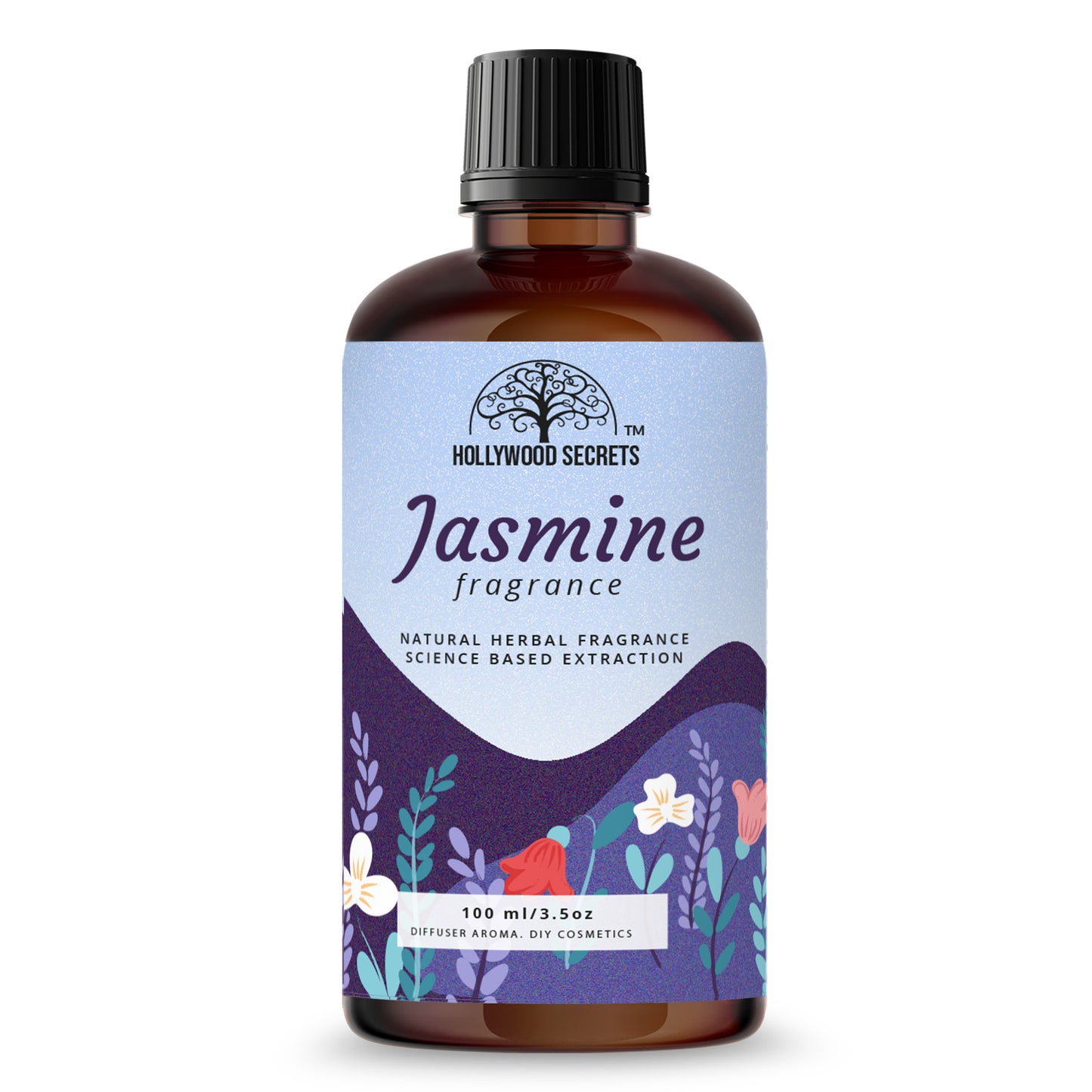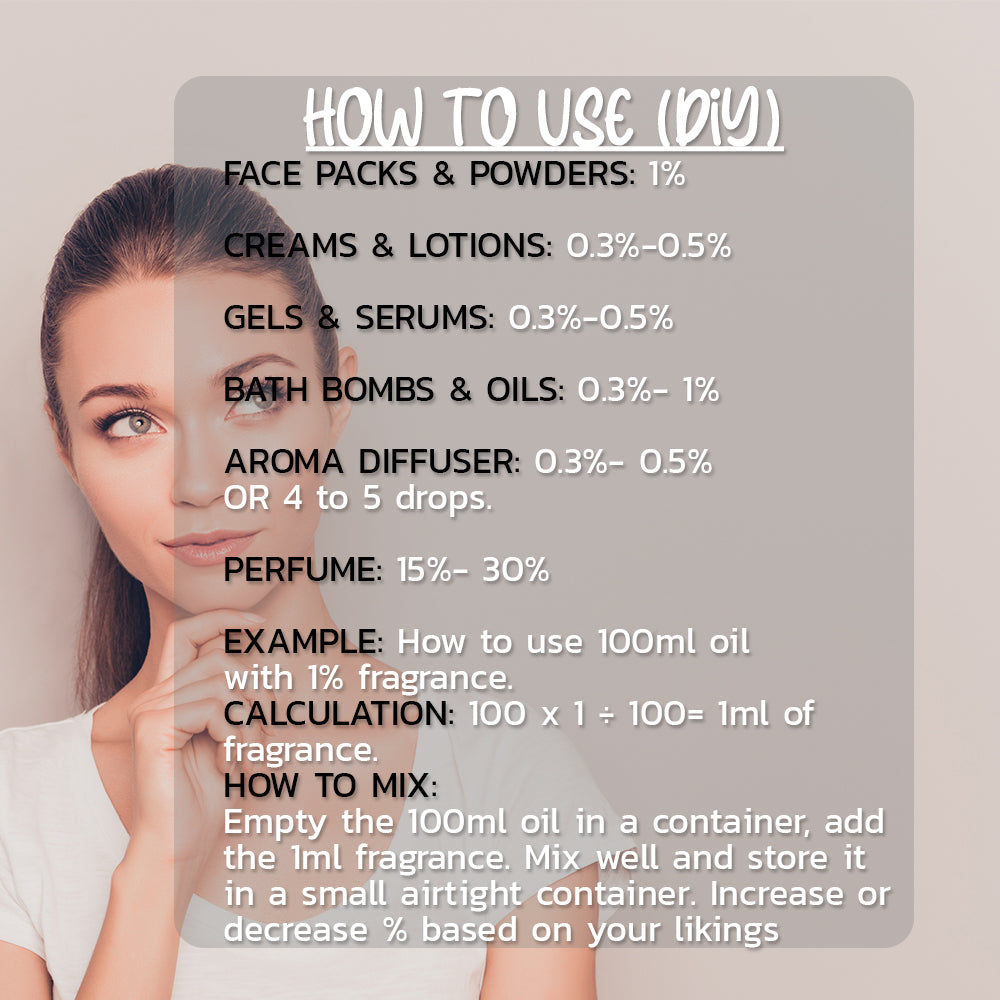 PRODUCT DETAILS
Product Details

1.Chemical Composition: The characteristic scent of jasmine is primarily attributed to a group of volatile organic compounds (VOCs) known as jasmine lactones. The main compounds responsible for the fragrance are benzyl acetate, benzyl alcohol, indole, and methyl anthranilate.

2.Aromatic Profile: Jasmine fragrance is often described as sweet, floral, exotic, and slightly animalic. It has a rich, heady aroma that is both captivating and sensual.

3.Extraction Methods: There are several methods used to extract jasmine fragrance from the flowers, including:

4.Solvent Extraction: This method involves using a non-polar solvent, such as hexane or petroleum ether, to dissolve the fragrance compounds from the flowers. The resulting solution is then further processed to obtain the fragrance.

5.Enfleurage: In this traditional method, the flowers are placed on a layer of odorless fat or oil, which absorbs the fragrance over time. The fat is then collected and treated to isolate the fragrance.

6.Steam Distillation: Steam is passed through the jasmine flowers to extract the aromatic compounds. The resulting steam is condensed, and the fragrance is separated from the water.

7.Perfumery Use: Jasmine fragrance is widely used in the perfume industry and is often considered a classic and luxurious note. It is used in various perfume compositions, ranging from floral fragrances to oriental and chypre scents. It is often used as a heart or base note due to its longevity and tenacity.

8.Complementary Notes: Jasmine blends well with many other fragrance notes, including citrus fruits like bergamot and mandarin, floral notes like rose and ylang-ylang, and woody notes like sandalwood and patchouli. These combinations create unique and complex fragrance compositions.

9.Emotional and Therapeutic Benefits: Jasmine fragrance is believed to have mood-enhancing and calming properties. It is often associated with relaxation, stress relief, and aphrodisiac qualities. In aromatherapy, jasmine essential oil is used to promote feelings of well-being and balance.
How to use (Formulation Guide)