Hollywood Secrets
Regular price
Sale price
Rs. 300.00
Unit price
per
Deal of the Day
Sold out
Benefits of Allantoin powder:
Moisturizing: Allantoin has moisturizing properties that help to keep the skin hydrated by increasing the water content of the skin.
Soothing and anti-inflammatory: Allantoin has anti-inflammatory properties that help to soothe irritated or inflamed skin. It can also help to reduce redness and swelling.
Promotes cell proliferation: Allantoin promotes cell proliferation, which means it helps to increase the production of new skin cells. This can help to improve the overall health and appearance of the skin.
Wound healing: Allantoin has been shown to accelerate the healing of wounds and promote tissue regeneration. This makes it a popular ingredient in products designed to heal cuts, burns, and other types of skin damage.
Exfoliating: Allantoin has gentle exfoliating properties that help to remove dead skin cells from the surface of the skin, leaving it smoother and softer.
Anti-aging: Allantoin has been shown to improve the appearance of fine lines and wrinkles, making it a popular ingredient in anti-aging skincare products.
FACT SHEET:
CONCENTRATION OF ALLANTOIN: 99.5%

PERCENTAGE TO USE: 0.2-2%

CAS NO: 97-59-6

RECOMMENDED TEMPERATURE RANGE FOR DISSOLVING ALLANTOIN IN

WATER: Before adding to water, heat the water to at least 75°C 

MOLECULAR FORMULA / MOLECULAR WEIGHT: C4H6N4O3 = 158.12

APPEARANCE: colorless crystalline powder

SOLUBILITY: Freely soluble in alkalis, DMSO, and methanol.

SOLUBILITY (INSOLUBLE IN): ethyl ether, ALLANTOIN is insoluble in
commonly used oils.

SOLUBILITY (SLIGHTLY SOL. IN): alcohol (very slightly), Soluble in hot
water (10 mg/ml) | 0.57 g/100 mL (25 °C) and 4.0 g/100 mL (75 °C),


STORAGE: Store at room temperature

PKa: 8.96(at 25°)

OPTIMAL PH RANGE: Allantoin is stable in the pH range 3-8 and to
80°C (176°F) prolonged heating.
TIME TO WORK: On average it will take 1-2 months of consistent topical use of Allantoin before you begin to see improvements.

HOW TO CALCULATE 2% 50ML ALLANTOIN :

CALCULATION FOR ALLANTOIN: 2 × 50 ÷ 100 = 1 GM

CALCULATION FOR DISTILLED WATER: 50-1 = 49 ML

It is important to note that allantoin should be dissolved slowly and gently to prevent degradation or decomposition. It is recommended to dissolve it with constant stirring and a low heat source to avoid overheating the solution.
DISSOLVING ALLANTOIN GUIDELINES: 
Allantoin is a water-soluble powder that can be easily dissolved in water or other water-based solvents such as propylene glycol, glycerin, and ethanol. Here are some simple steps to dissolve allantoin powder:
Weigh out the desired amount of allantoin powder using a digital scale.

Add the allantoin powder slowly to the solvent while stirring continuously to prevent clumping.

Continue stirring until the allantoin powder is completely dissolved. This may take a few minutes depending on the amount of allantoin and the temperature of the solvent.

If the allantoin powder does not dissolve completely, try increasing the temperature of the solvent or adding a small amount of a co-solvent such as propylene glycol or glycerin.

Once the allantoin powder is fully dissolved, the solution can be incorporated into a cosmetic formulation or applied directly to the skin.
It is important to note that allantoin may have reduced solubility in acidic or alkaline solutions, so it is best to dissolve allantoin in a neutral pH solution for optimal solubility.
ALLANTOIN FORMULATION GUIDE:
Simple formulation:
Ingredients:
1% allantoin
98% distilled water
1% preservative (optional)
Instructions:
Add the allantoin to a small container or beaker.
Slowly add the distilled water, stirring continuously, until the allantoin is completely dissolved. If it does not dissolve heat it to 75

°C

If desired, add the preservative and stir until fully incorporated.
Transfer the mixture to a suitable container and label it with the ingredients and date of preparation.
This formulation can be used as a soothing and moisturizing facial or body spray, or added to other formulations such as lotions, creams, or serums to provide additional skin benefits. Allantoin is known for its skin-healing properties, making it a popular ingredient in many skincare products.
Advanced formulation:
Ingredients:
50g water
10g glycerin
5g cetyl alcohol
5g stearic acid
5g mineral oil
2g allantoin
1g preservative
Instructions:
Heat the water and glycerin in a double boiler until they reach 70°C.
Add the cetyl alcohol and stearic acid to the mixture and stir until they are fully melted.
Add the mineral oil and allantoin to the mixture and stir until they are fully dissolved.
Allow the mixture to cool down to 35°C and add the preservative.
Mix the cream until it becomes smooth and homogeneous.
Pour the cream into a container and let it cool down to room temperature.
This cream can be applied to the skin as a moisturizer, especially on dry or irritated skin. It can also be used as a soothing agent for sunburns and other types of skin damage. The allantoin in the cream will help to promote cell regeneration and exfoliate dead skin cells, leaving the skin soft, smooth, and healthy-looking.
Made in: Made in India.
Shipping Details:

Prepaid order:

 

Free shipping & fast delivery 
COD available:

 Free shipping & fast delivery 

Country: India
Processing Time: 1 day
Why Us

Customization: Our DIY cosmetic brand empowers you to personalize your beauty products according to your preferences.
Quality Control: By choosing a DIY cosmetic brand, you have complete control over the quality of the ingredients used in your beauty products.
Creativity and Expression: Our DIY cosmetic brand encourages your creativity and allows you to express your unique style.
Sustainable and Eco-friendly: Many mass-produced cosmetic brands generate significant amounts of waste and contribute to environmental pollution. By choosing a DIY cosmetic brand, you can actively reduce your ecological footprint.
Education and Empowerment: Our DIY cosmetic brand aims to educate and empower individuals about the ingredients, formulation techniques, and the science behind cosmetic products.
Cost-effective: Creating your own cosmetics can be a cost-effective alternative to buying high-end branded products.
Features of the product

Premium product. 
100% original & quality assured.
Non-contaminated & non-mixed.
Non-Gmo.
Doctor & dermatologist approved.
No preservatives.
Easy to use.
Payment Method

Payment India: 

Credit card: Available

Debit card: Available

Razorpay (Cards, UPI, Net Banking, Wallets): Available

Cash on Delivery (COD): Available

We accept all forms of payment.

Payment United States: 

Credit card: Available
Shipping

Prepaid & COD order: Both available.

Standard Shipping: 1-7 days (Free)

Expediated: 1-3 days ( Rs. 90)

Ultra high speed delivery using our selected couriers.
Processing Time

Product ordered before 11am: Shipped on the same day

Product ordered after 11am: Shipped on the next day
Return Policy

1-7 days. Call our customer care for returns.
Contact us

WhatsApp & Call : +91-9921645094

Email: info@hollywoodsecrets.in
Share
View full details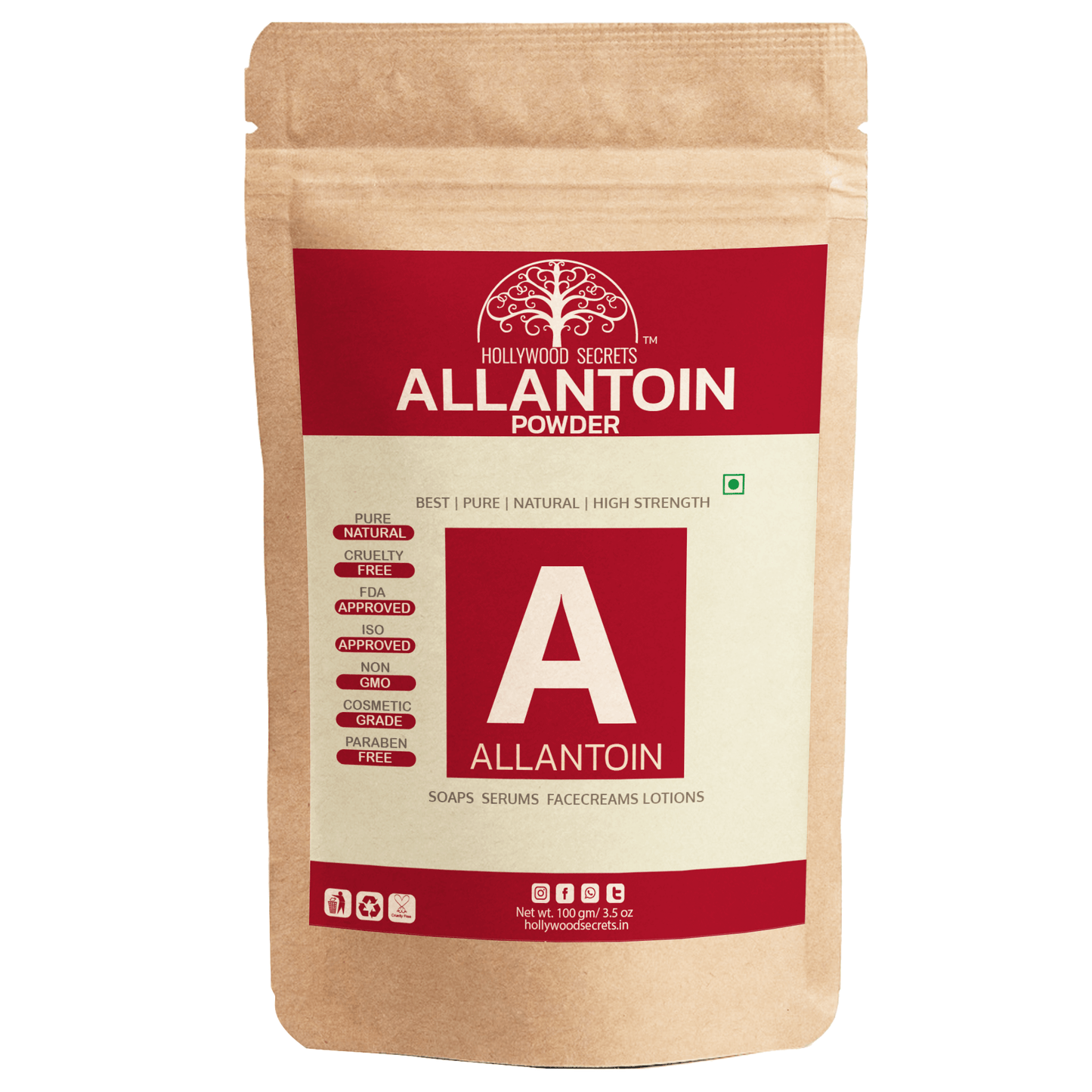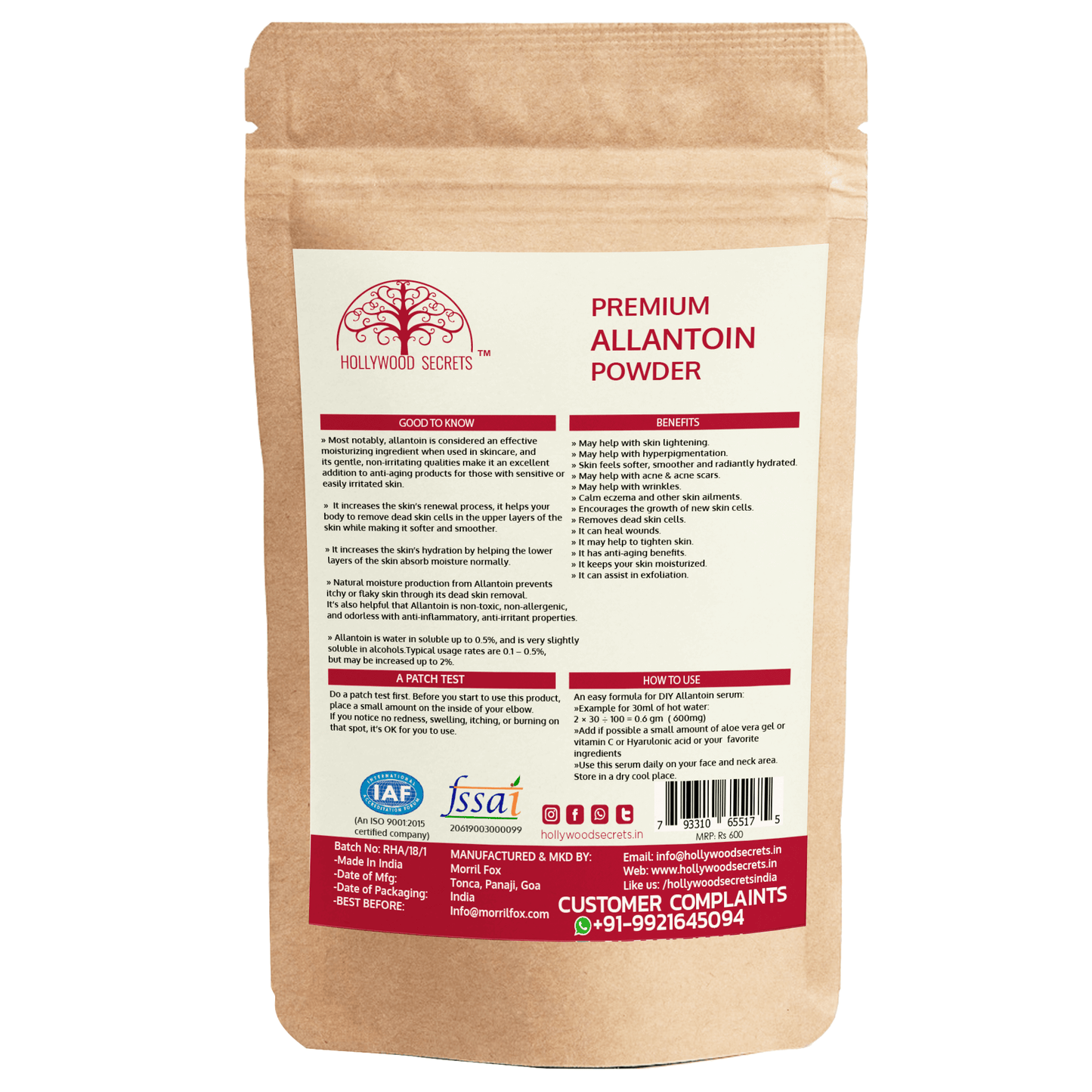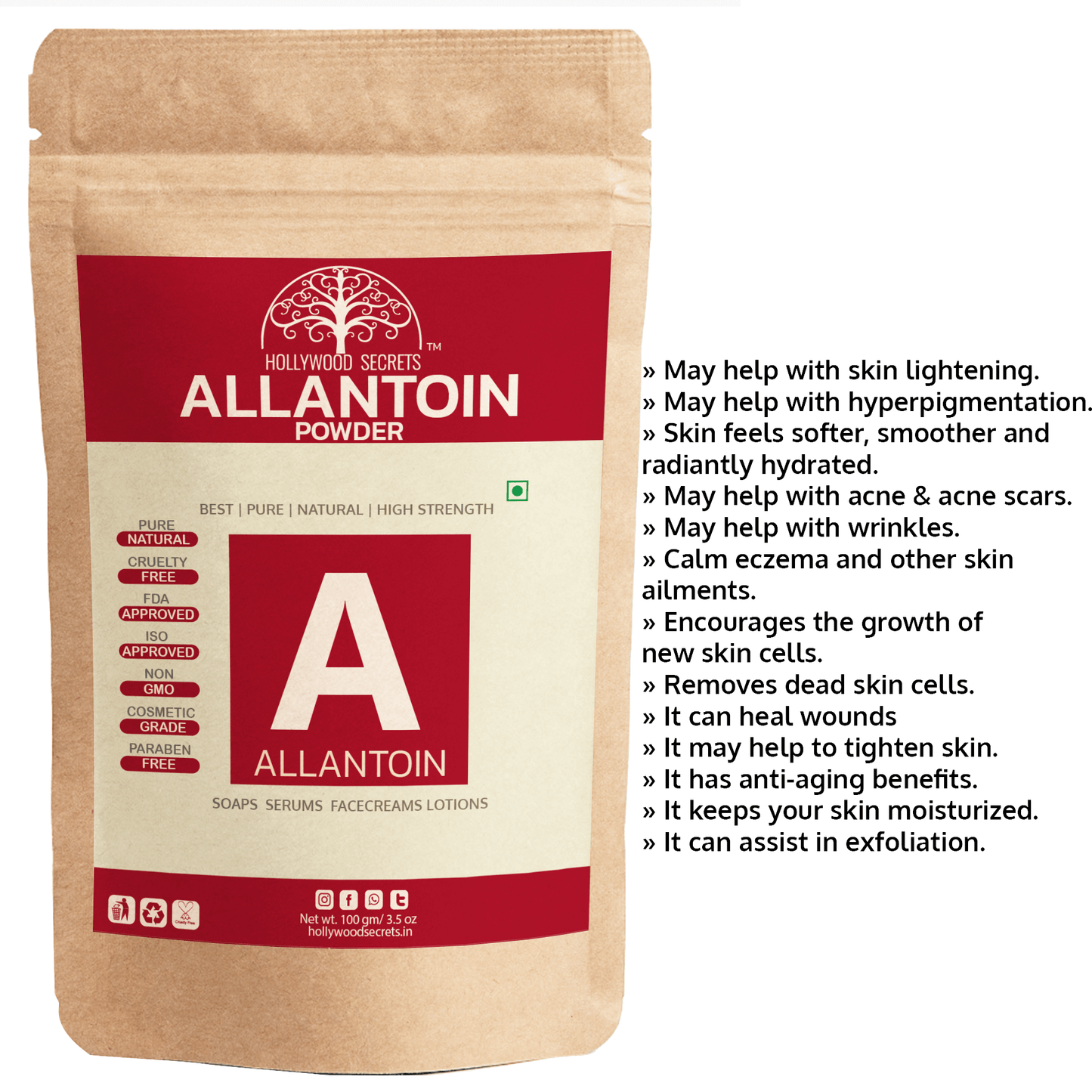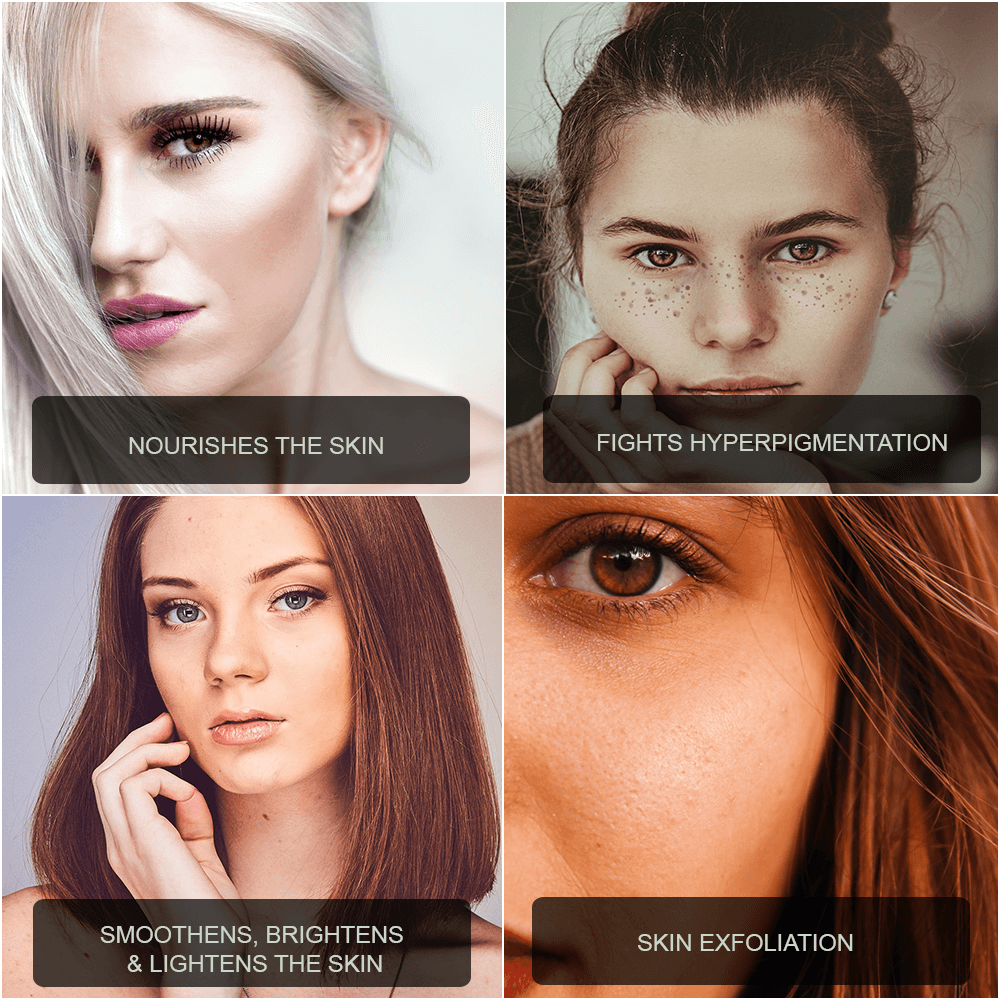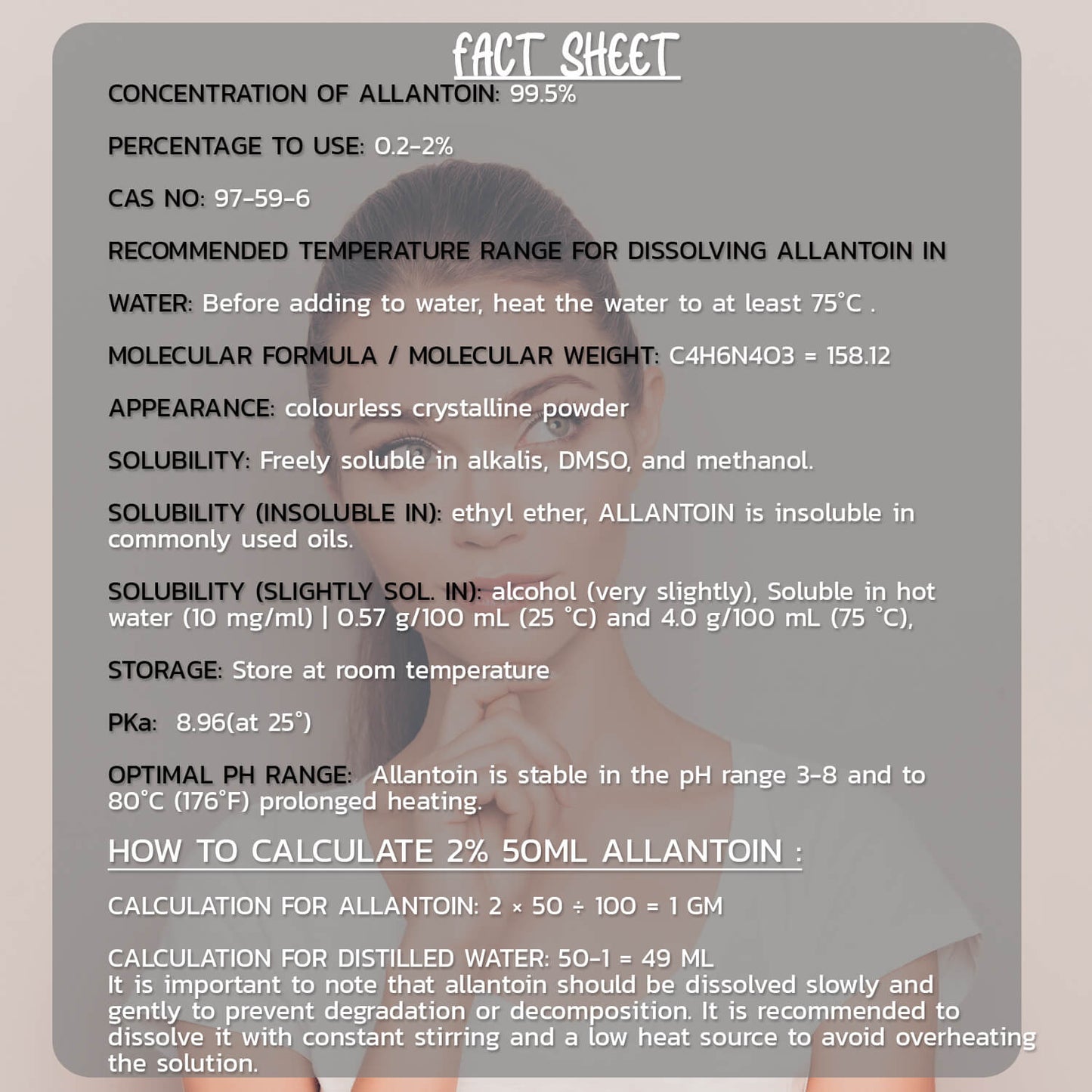 PRODUCT DETAILS
How to use (Formulation Guide)