Hollywood Secrets
Regular price
Sale price
Rs. 600.00
Unit price
per
Deal of the Day
Sold out
Benefits Of Collagen Powder:

Improved Skin Health: Collagen is a protein that provides structure and elasticity to the skin. Supplementing with collagen powder may help reduce the signs of aging, such as wrinkles and dryness, by promoting skin hydration and elasticity. It may also support the production of other proteins like elastin and fibrillin, which contribute to skin strength and structure.
Joint Health and Pain Relief: Collagen is a major component of cartilage, which cushions and protects joints. Taking collagen powder may help improve joint function and alleviate joint pain associated with conditions like osteoarthritis. Some studies suggest that collagen supplementation may stimulate the production of collagen in the body and reduce inflammation in joints.
Stronger Hair and Nails: Collagen plays a role in the growth and maintenance of hair and nails. By supplementing with collagen powder, you may support the strength and growth of your hair and nails, making them less prone to breakage and damage.
Gut Health: Collagen contains amino acids like glycine, proline, and glutamine, which can support gut health and aid in digestion. These amino acids help maintain the integrity of the gut lining and may improve symptoms of conditions like leaky gut syndrome or irritable bowel syndrome (IBS).
Bone Health: Collagen is an essential component of bone tissue and helps maintain bone strength. Studies suggest that collagen supplementation may improve bone mineral density and reduce the risk of conditions like osteoporosis.
Muscle Recovery and Growth: Collagen provides the building blocks for muscle tissue and may support muscle recovery after exercise. Some athletes and fitness enthusiasts use collagen powder to promote muscle repair, reduce exercise-induced joint pain, and enhance muscle growth.
Weight Management: Collagen protein can help increase feelings of fullness and reduce appetite, which may aid in weight management efforts. By promoting satiety, collagen powder could potentially help control cravings and reduce overall calorie intake.
Why Us

Customization: Our DIY cosmetic brand empowers you to personalize your beauty products according to your preferences.
Quality Control: By choosing a DIY cosmetic brand, you have complete control over the quality of the ingredients used in your beauty products.
Creativity and Expression: Our DIY cosmetic brand encourages your creativity and allows you to express your unique style.
Sustainable and Eco-friendly: Many mass-produced cosmetic brands generate significant amounts of waste and contribute to environmental pollution. By choosing a DIY cosmetic brand, you can actively reduce your ecological footprint.
Education and Empowerment: Our DIY cosmetic brand aims to educate and empower individuals about the ingredients, formulation techniques, and the science behind cosmetic products.
Cost-effective: Creating your own cosmetics can be a cost-effective alternative to buying high-end branded products.
Features of the product

Premium product. 
100% original & quality assured.
Non-contaminated & non-mixed.
Non-Gmo.
Doctor & dermatologist approved.
No preservatives.
Easy to use.
Payment Method

Payment India: 

Credit card: Available

Debit card: Available

Razorpay (Cards, UPI, Net Banking, Wallets): Available

Cash on Delivery (COD): Available

We accept all forms of payment.

Payment United States: 

Credit card: Available
Shipping

Prepaid & COD order: Both available.

Standard Shipping: 1-7 days (Free)

Expediated: 1-3 days ( Rs. 90)

Ultra high speed delivery using our selected couriers.
Processing Time

Product ordered before 11am: Shipped on the same day

Product ordered after 11am: Shipped on the next day
Return Policy

1-7 days. Call our customer care for returns.
Contact us

WhatsApp & Call : +91-9921645094

Email: info@hollywoodsecrets.in
Share
View full details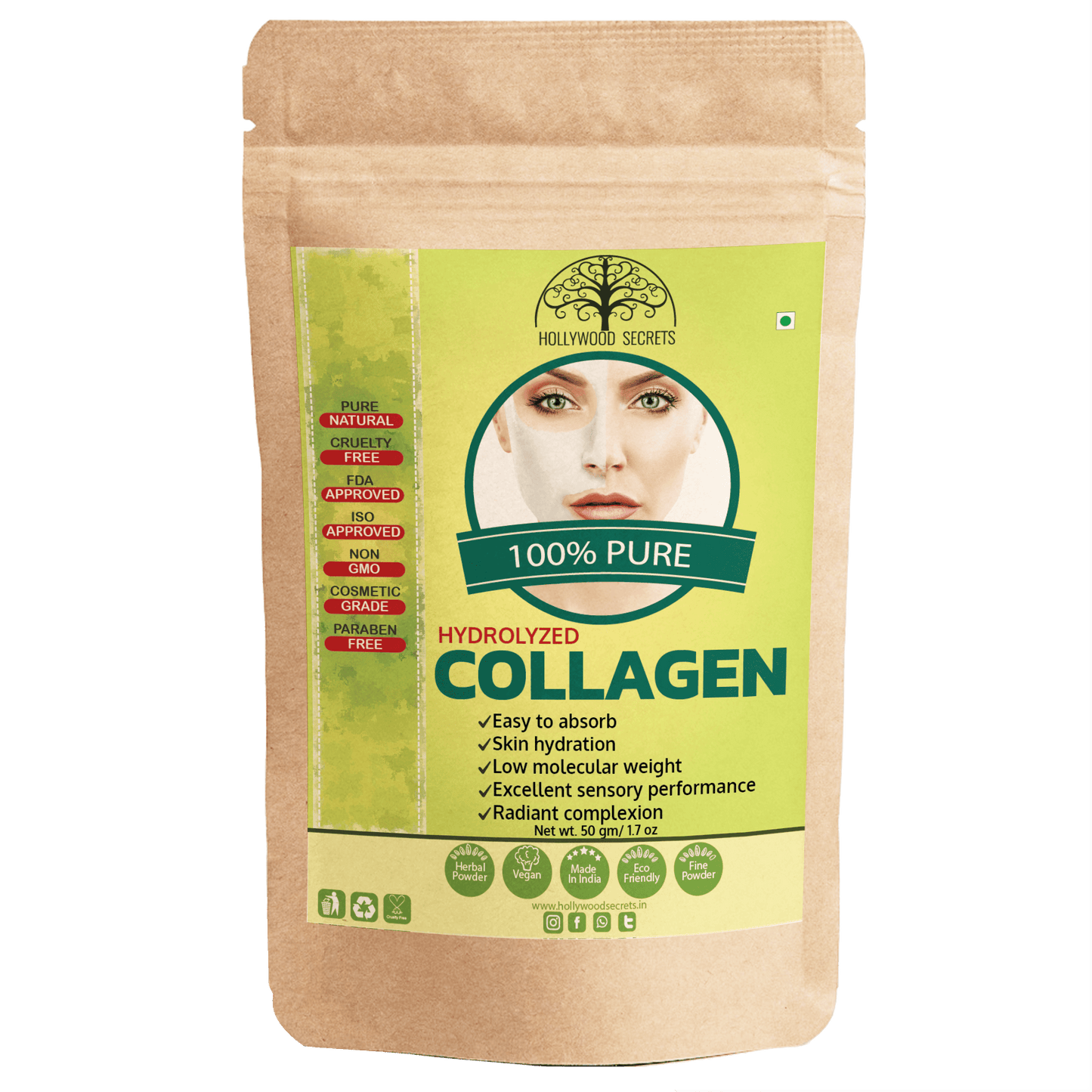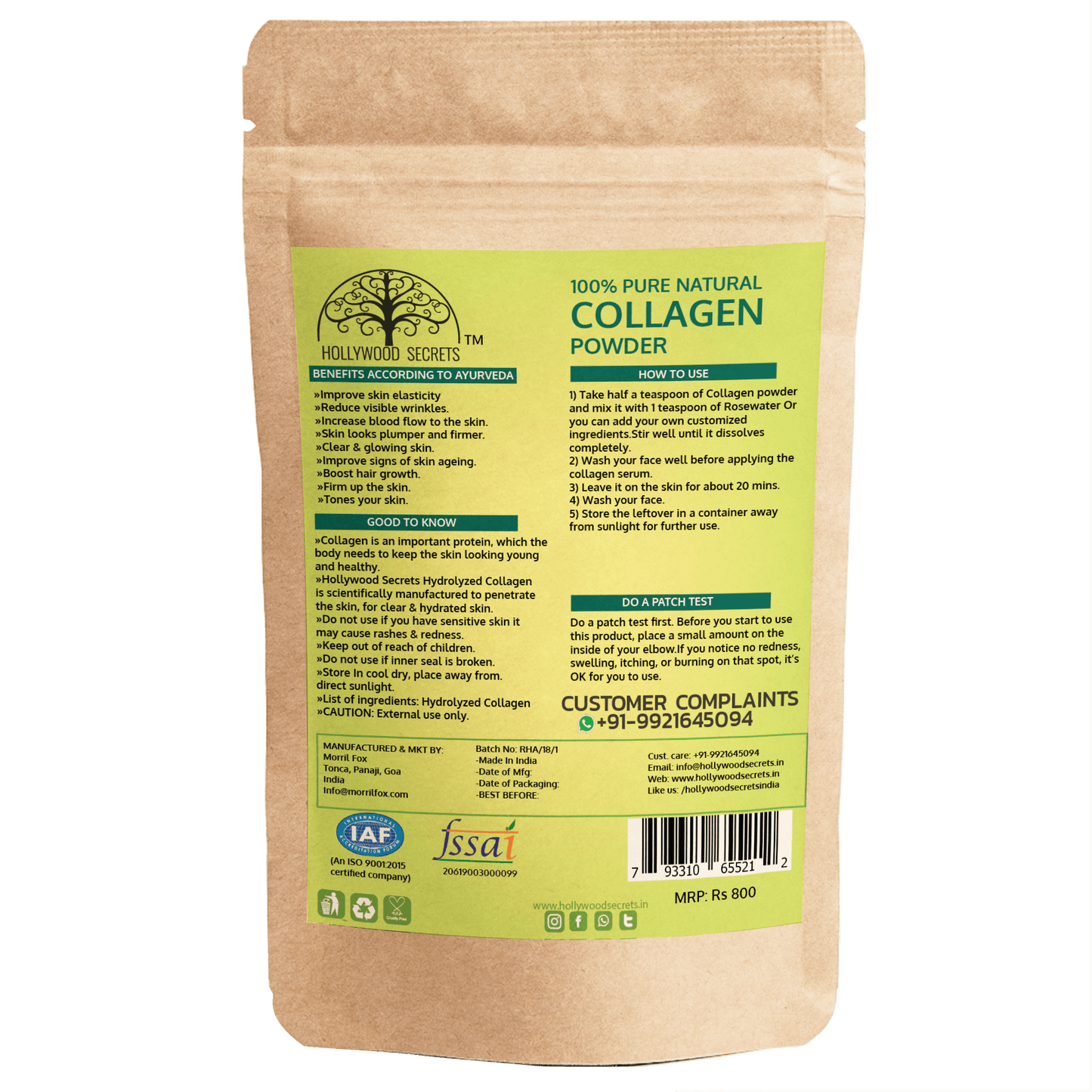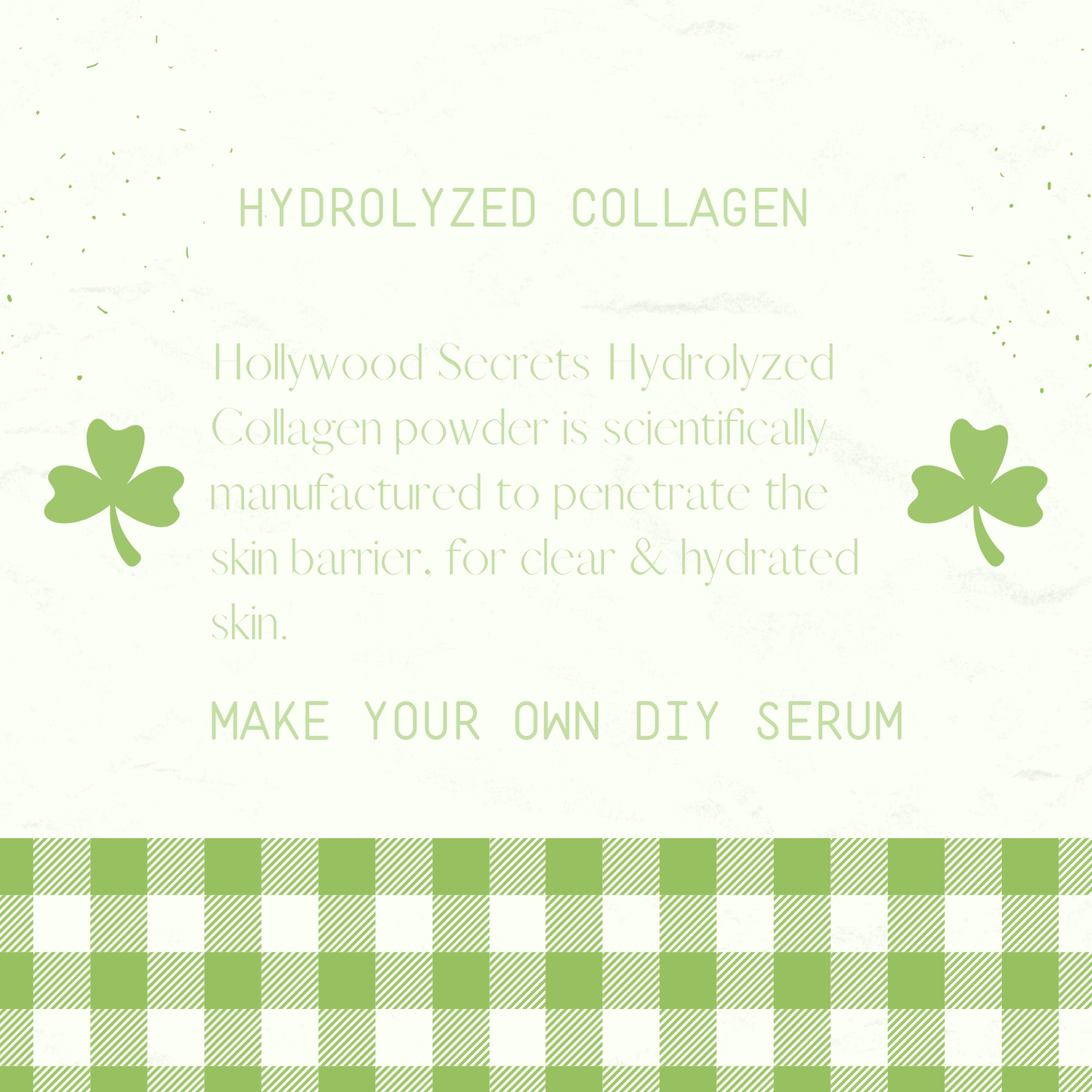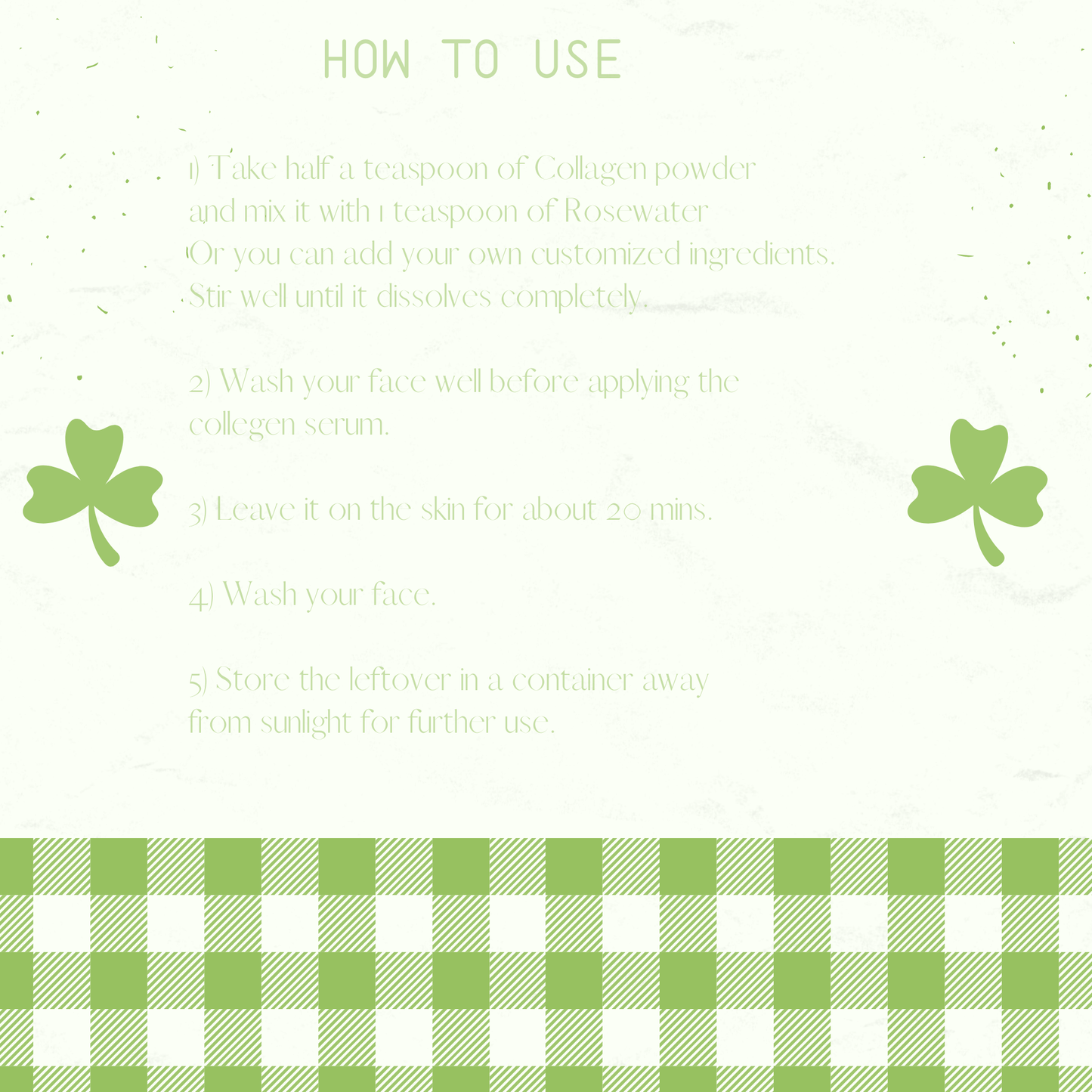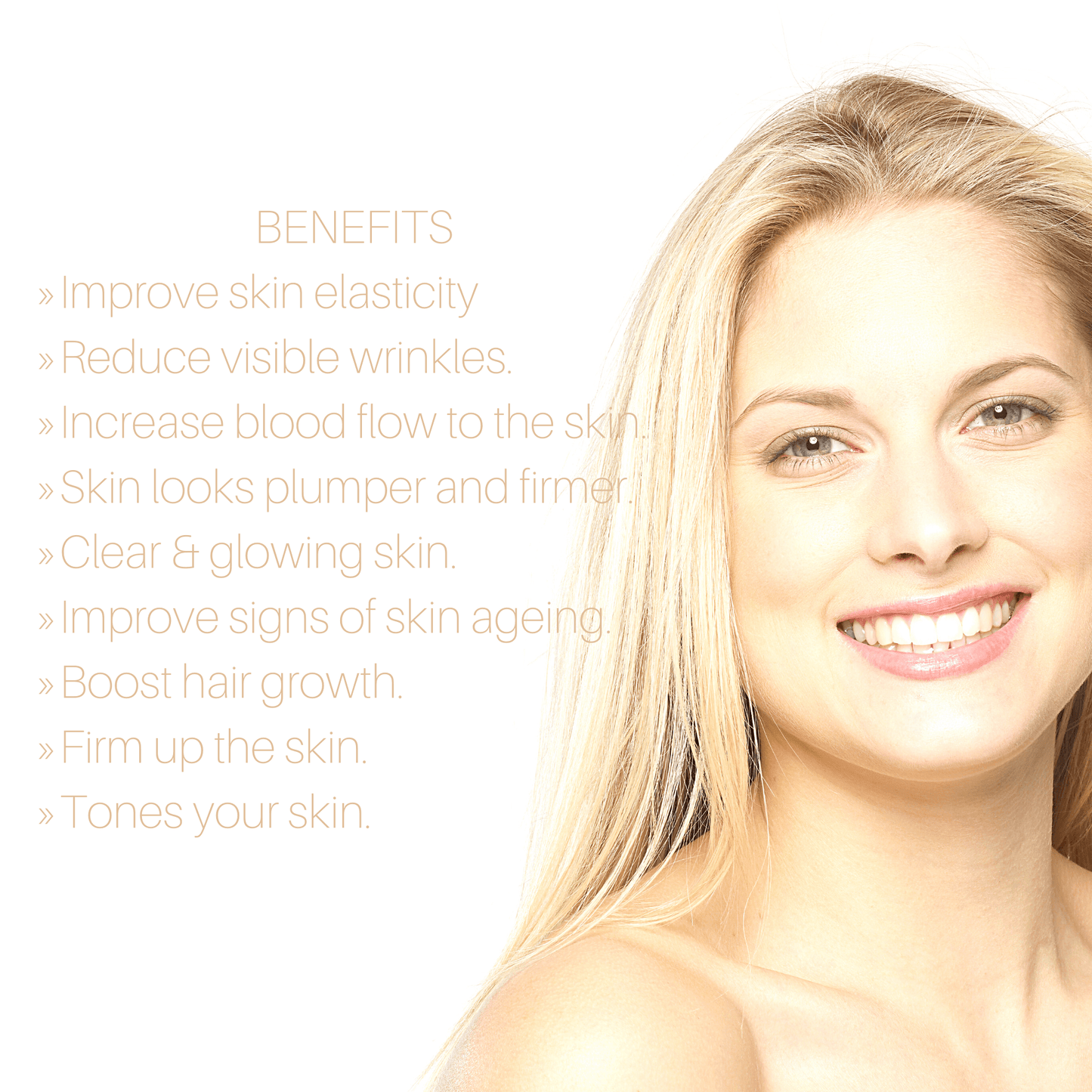 PRODUCT DETAILS
How to use (Formulation Guide)

Do a patch test: 

Do a patch test first. Before you start to use this product, place a small amount on the inside of your elbow. If you notice no redness, swelling, itching, or burning on that spot, it's OK for you to use.

How to use: 

1) Take half a teaspoon of Collagen powder and mix it with 1 teaspoon of Rosewater Or you can add your own customized ingredients. Stir well until it dissolves completely.
2) Wash your face well before applying the collagen serum.
3) Leave it on the skin for about 20 mins.
4) Wash your face.
5) Store the leftover in a container away from sunlight for further use.