Hollywood Secrets
Regular price
Rs. 550.00
Sale price
Rs. 450.00
Unit price
per
Deal of the Day
Sold out
Benefits Lactic Acid:

Skincare: Lactic acid is commonly used in skincare products due to its exfoliating properties. It helps to gently remove dead skin cells, unclog pores, and promote skin cell renewal. This can lead to smoother, brighter, and more even-toned skin. Lactic acid also has moisturizing properties, helping to improve skin hydration.
Anti-aging: Lactic acid stimulates the production of collagen and elastin, proteins that contribute to the skin's elasticity and firmness. This can help reduce the appearance of fine lines and wrinkles, making the skin look more youthful.
Hyperpigmentation treatment: Lactic acid is effective in reducing hyperpigmentation, including dark spots, age spots, and melasma. It helps to inhibit the production of melanin, the pigment responsible for skin color, and promotes even skin tone.
Acne treatment: Lactic acid possesses antimicrobial properties, making it effective against acne-causing bacteria. It helps to unclog pores, reduce inflammation, and prevent future breakouts. Lactic acid also helps to fade acne scars and improve overall skin texture.
Haircare: Lactic acid can be used in hair products to promote scalp health. It helps to regulate the pH level of the scalp, combat dandruff, and remove product buildup, leaving the hair and scalp refreshed.
Food preservation: Lactic acid powder is a natural preservative commonly used in the food industry. It inhibits the growth of bacteria and extends the shelf life of various food products, including dairy, meat, and baked goods.
pH regulation: Lactic acid is used in various industries, such as cosmetics, pharmaceuticals, and textiles, for its pH-regulating properties. It can adjust the acidity or alkalinity of a product to achieve the desired pH level.
Why Us

Customization: Our DIY cosmetic brand empowers you to personalize your beauty products according to your preferences.
Quality Control: By choosing a DIY cosmetic brand, you have complete control over the quality of the ingredients used in your beauty products.
Creativity and Expression: Our DIY cosmetic brand encourages your creativity and allows you to express your unique style.
Sustainable and Eco-friendly: Many mass-produced cosmetic brands generate significant amounts of waste and contribute to environmental pollution. By choosing a DIY cosmetic brand, you can actively reduce your ecological footprint.
Education and Empowerment: Our DIY cosmetic brand aims to educate and empower individuals about the ingredients, formulation techniques, and the science behind cosmetic products.
Cost-effective: Creating your own cosmetics can be a cost-effective alternative to buying high-end branded products.
Features of the product

Premium product. 
100% original & quality assured.
Non-contaminated & non-mixed.
Non-Gmo.
Doctor & dermatologist approved.
No preservatives.
Easy to use.
Payment Method

Payment India: 

Credit card: Available

Debit card: Available

Razorpay (Cards, UPI, Net Banking, Wallets): Available

Cash on Delivery (COD): Available

We accept all forms of payment.

Payment United States: 

Credit card: Available
Shipping

Prepaid & COD order: Both available.

Standard Shipping: 1-7 days (Free)

Expediated: 1-3 days ( Rs. 90)

Ultra high speed delivery using our selected couriers.
Processing Time

Product ordered before 11am: Shipped on the same day

Product ordered after 11am: Shipped on the next day
Return Policy

1-7 days. Call our customer care for returns.
Contact us

WhatsApp & Call : +91-9921645094

Email: info@hollywoodsecrets.in
Share
View full details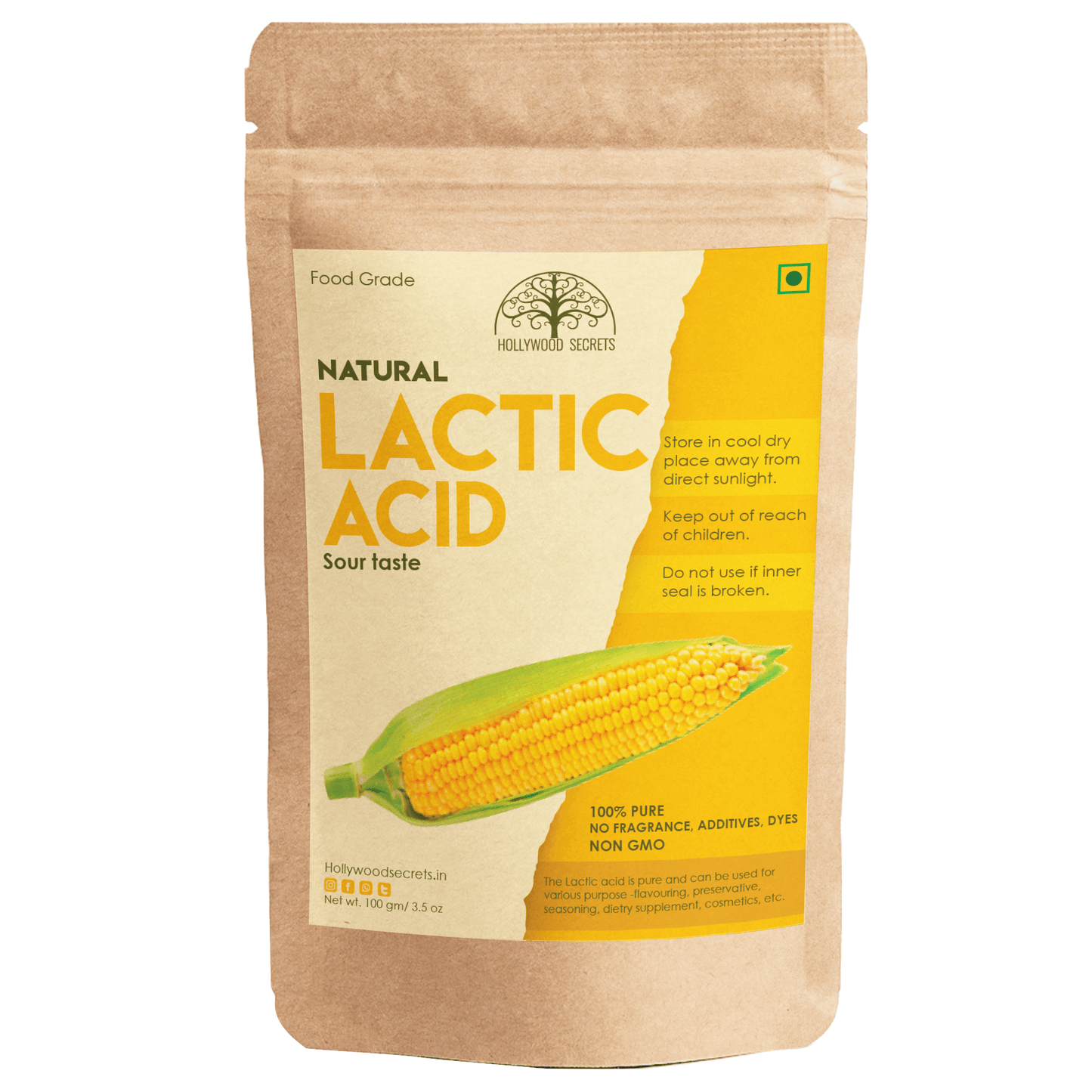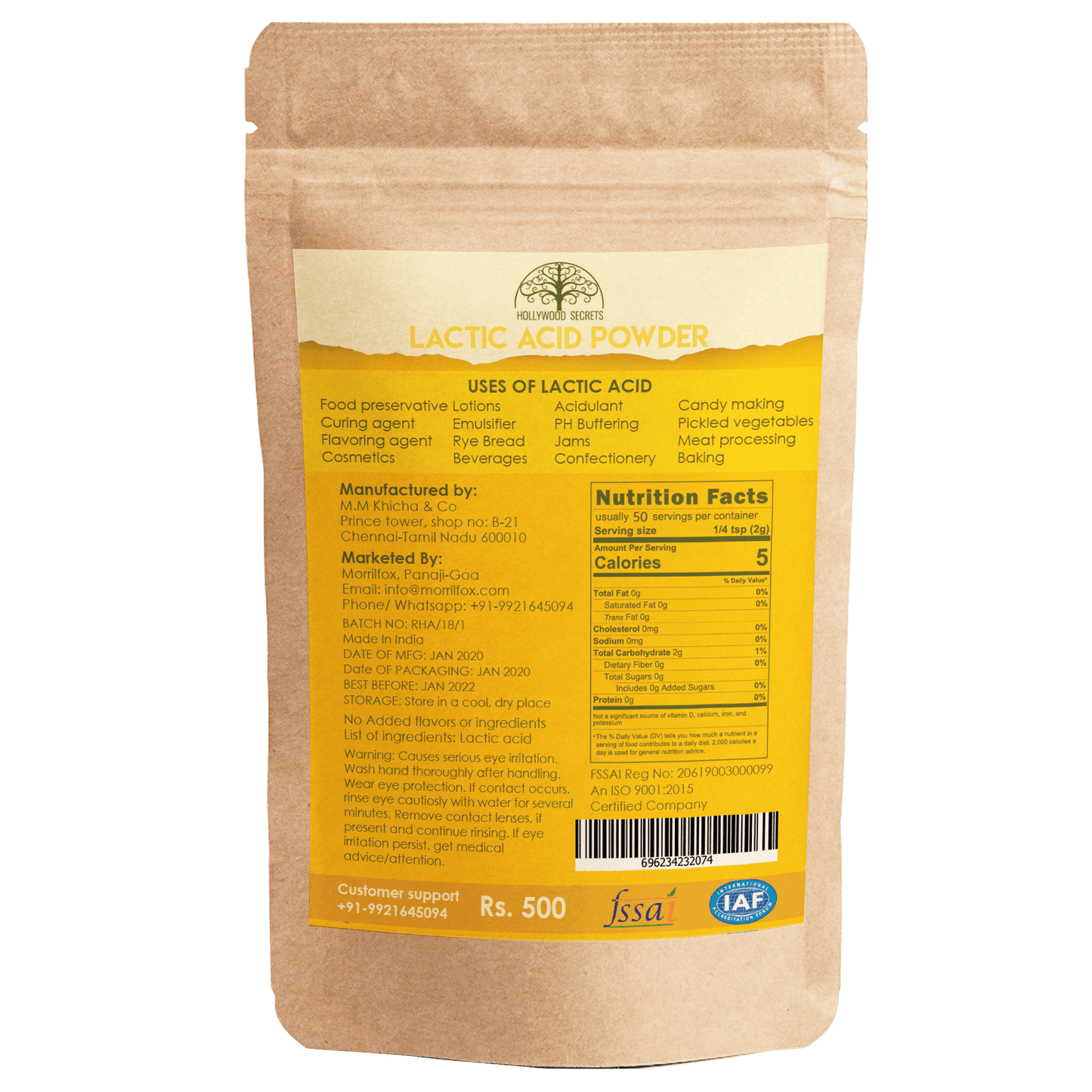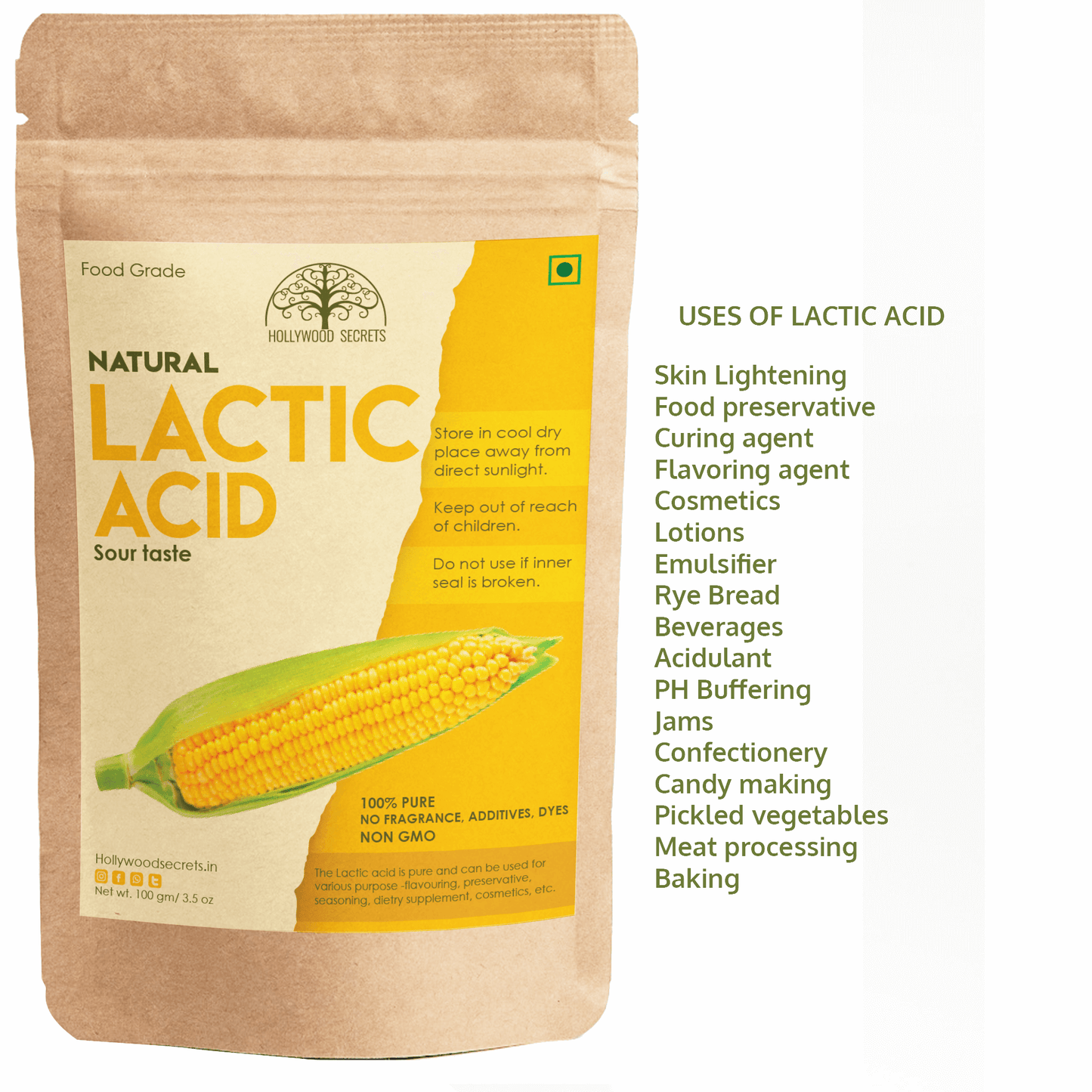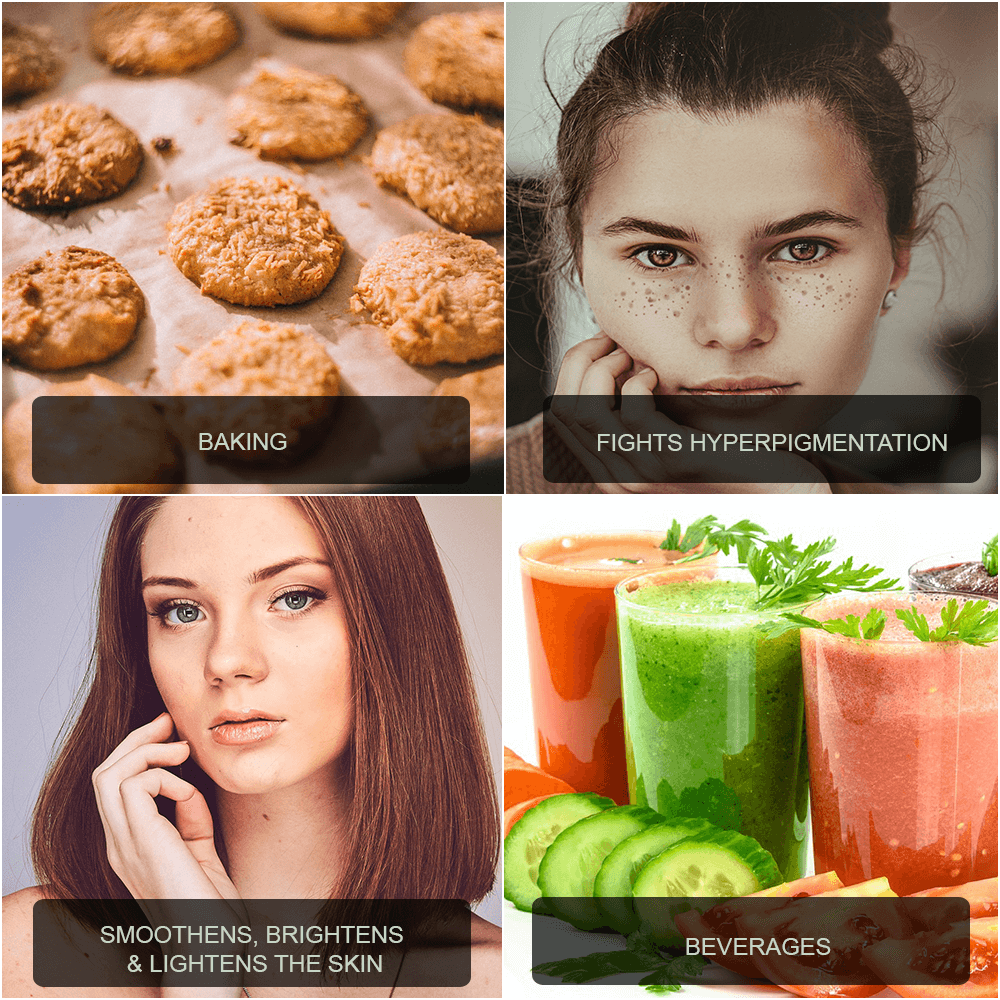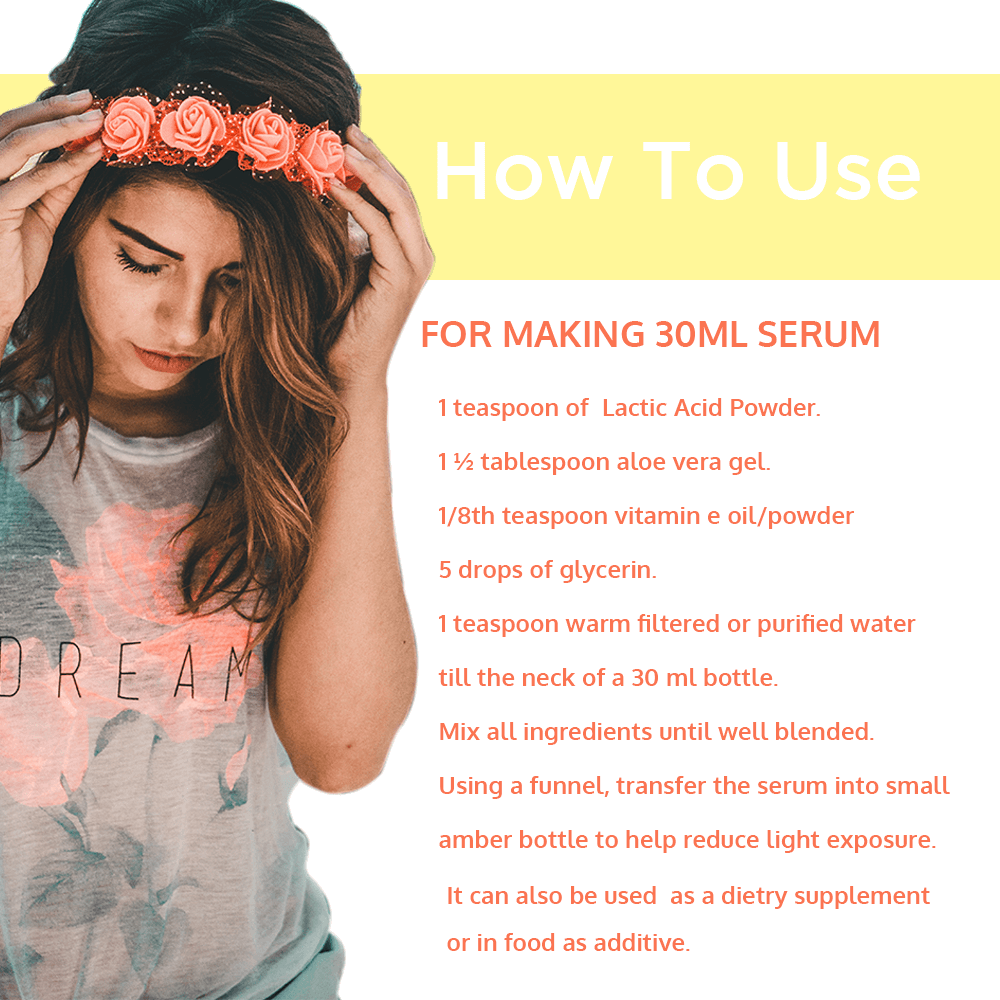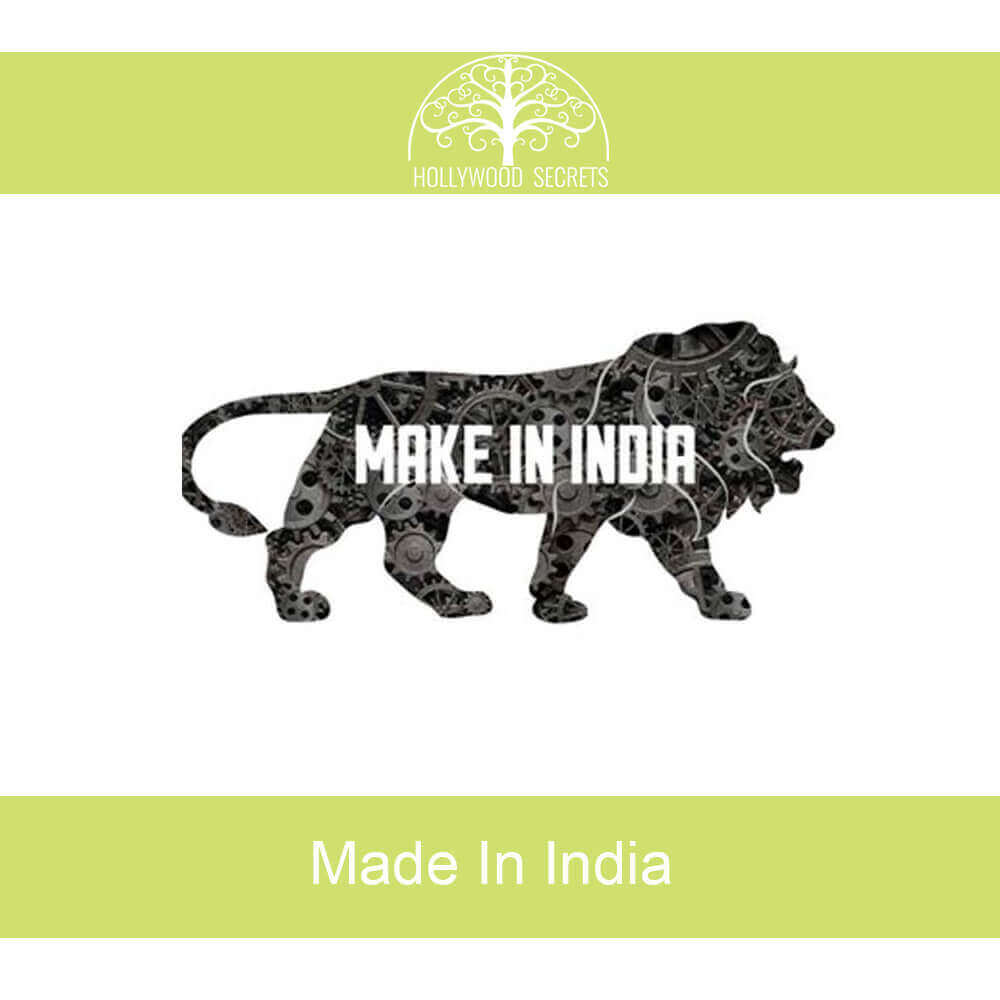 PRODUCT DETAILS
Product Details

Chemical Formula: C3H6O3
Molecular Weight: 90.08 g/mol
Melting Point: 53-55 °C (127-131 °F)
Boiling Point: 122-125 °C (252-257 °F)
Density: 1.21 g/cm3 (at 20 °C)
Solubility: Lactic acid is highly soluble in water.
pKa: The pKa values for lactic acid are approximately 3.86 (for the carboxylic acid group) and 15.1 (for the hydroxyl group). This indicates that lactic acid is a weak acid.
How to use (Formulation Guide)