Hollywood Secrets
Regular price
Rs. 600.00
Sale price
Rs. 500.00
Unit price
per
Deal of the Day
Sold out
Benefits

 of 

Radish Root Bio Ferment Filtrate

-The richness of white radish in the form of ferment filtrate to enhance the beauty of skin and hair. Radish root with its enhanced antioxidant activity removes free radicles in the skin and scalp with a healthier note. A natural ingredient of choice for Radish nutrients, a lighter skin tone, and a healthier look. A never to reject ingredient for its natural benefits with higher efficacy.
-Compatible with a wide range of cosmetic ingredients in the formulations. It easily gets blended with various formulations with a natural effect.
- Radish are rich source of nutrients for skin & hair.
- Vitamin C & A nourishes the skin for Hydration & Detoxification.
- Anti-oxidants reduces free radical scavenging, maintains skin health.
- Clear Completion and Healthy Hair.
Why Us

Customization: Our DIY cosmetic brand empowers you to personalize your beauty products according to your preferences.
Quality Control: By choosing a DIY cosmetic brand, you have complete control over the quality of the ingredients used in your beauty products.
Creativity and Expression: Our DIY cosmetic brand encourages your creativity and allows you to express your unique style.
Sustainable and Eco-friendly: Many mass-produced cosmetic brands generate significant amounts of waste and contribute to environmental pollution. By choosing a DIY cosmetic brand, you can actively reduce your ecological footprint.
Education and Empowerment: Our DIY cosmetic brand aims to educate and empower individuals about the ingredients, formulation techniques, and the science behind cosmetic products.
Cost-effective: Creating your own cosmetics can be a cost-effective alternative to buying high-end branded products.
Features of the product

Premium product. 
100% original & quality assured.
Non-contaminated & non-mixed.
Non-Gmo.
Doctor & dermatologist approved.
No preservatives.
Easy to use.
Payment Method

Payment India: 

Credit card: Available

Debit card: Available

Razorpay (Cards, UPI, Net Banking, Wallets): Available

Cash on Delivery (COD): Available

We accept all forms of payment.

Payment United States: 

Credit card: Available
Shipping

Prepaid & COD order: Both available.

Standard Shipping: 1-7 days (Free)

Expediated: 1-3 days ( Rs. 90)

Ultra high speed delivery using our selected couriers.
Processing Time

Product ordered before 11am: Shipped on the same day

Product ordered after 11am: Shipped on the next day
Return Policy

1-7 days. Call our customer care for returns.
Contact us

WhatsApp & Call : +91-9921645094

Email: info@hollywoodsecrets.in
Share
View full details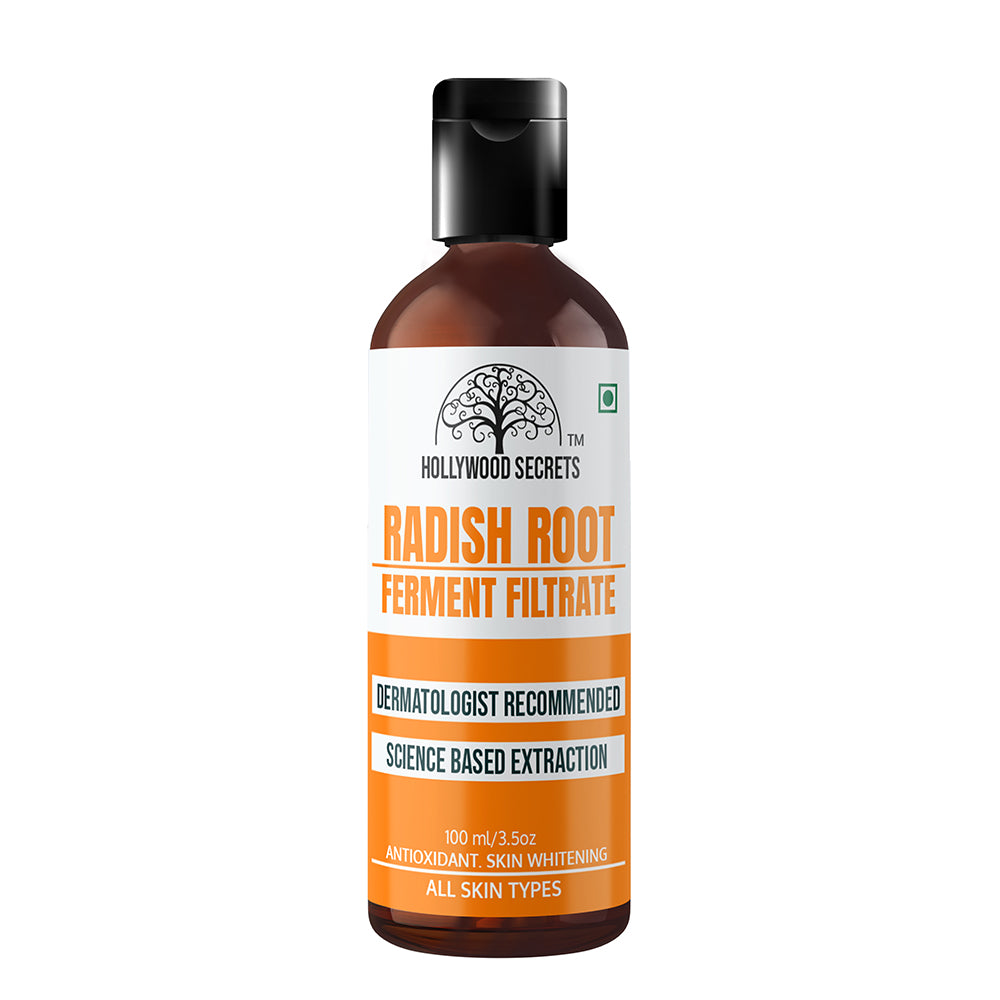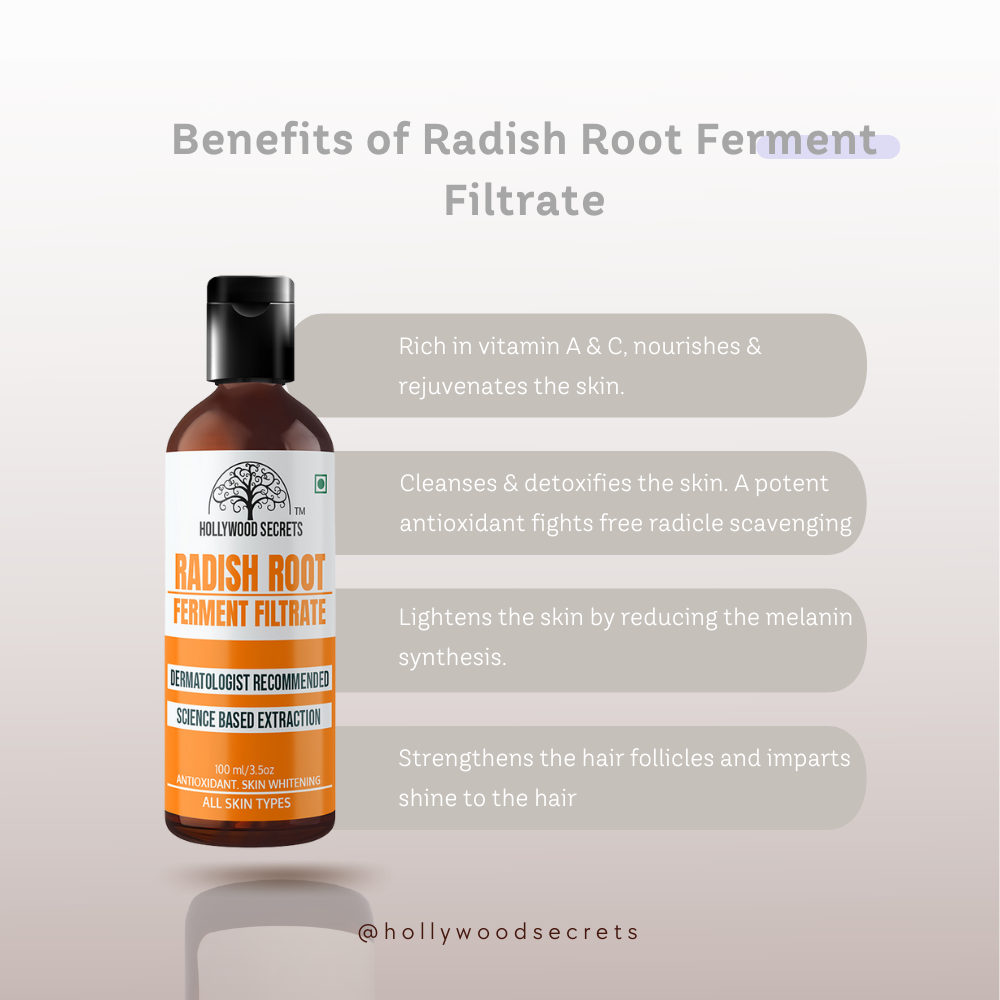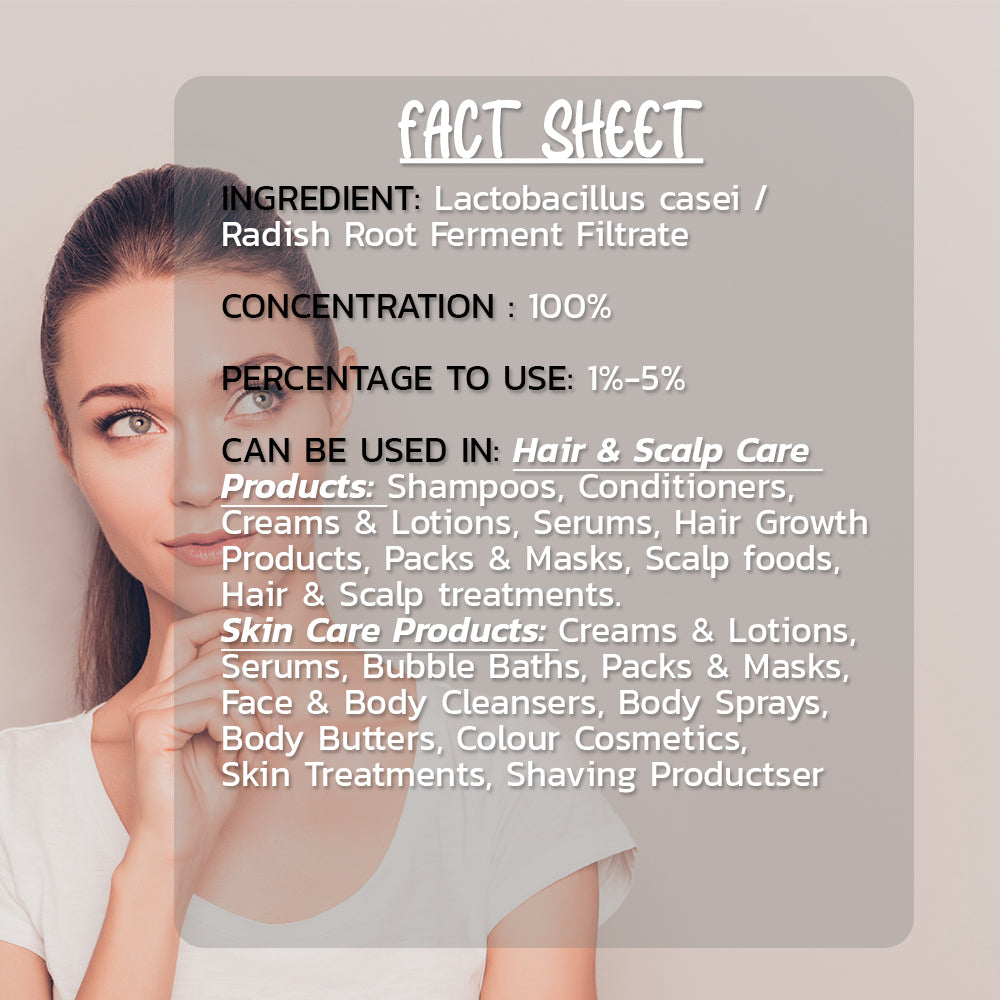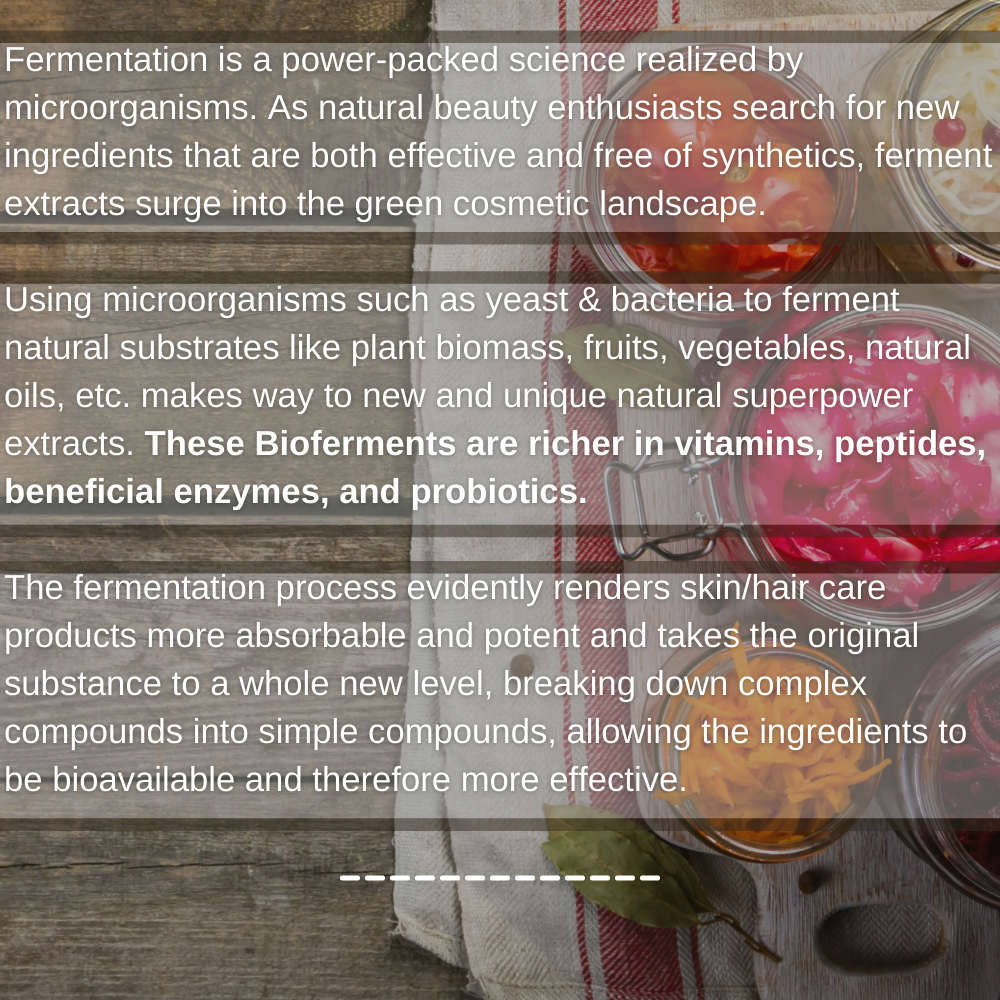 PRODUCT DETAILS
Product Details

A Bio ferment filtrate Radish Root, is a unique ferment filtrate obtained from White Radish root on fermentation by Lactobacillus casei. It is a high potential antioxidant with the added benefits of Anti tyrosinase activity that adds value to wide range of products.

Product Information:

INCI: Lactobacillus /Radish Root Ferment Filtrate

Appearance: Clear liquid

Colour: Yellow to light amber

Odour: Characteristic

pH: 4.0 - 6.0

Specific gravity (at 25℃): 1.0 - 1.1

Heat stable to 60℃ (140℉)



Calculations

PERCENTAGE TO USE: 1%-5%

HOW TO CALCULATE 5% FOR 100 ML
DISTILLED WATER:
5 × 100 ML (DISTILLED WATER) ÷ 100=5ML
of Radish Root bio ferment filtrate.

HOW TO MIX:
Empty the 95 ml distilled water in a
container, add the 5 ml ferment filtrate.
Mix well and store it in a small airtight
container.

WARNING: Do not use ferment filtrate pure
and undiluted; the solution can lead to
skin irritation.

How to use (Formulation Guide)

Suggested Formulations:

-Radish root bio ferment filtrate can be used in both Skin & Hair Care Products

-Creams & Lotions

-Cleansers

-Serums

-Shampoos

-Conditioners

-Skin & Hair treatments

-Sunscreen products

-Masks & Packs