Hollywood Secrets
Regular price
Rs. 600.00
Sale price
Rs. 450.00
Unit price
per
Deal of the Day
Sold out
Benefits of Sandalwood Fragrance

Used in DIY cosmetics-

 

Use Sandalwood fragrance in your lotions, creams, gels, serums, face masks, hair gel, shampoos, etc. 
Aromatherapy-

Sandalwood fragrance

 

helps in relaxation and sleep, promotes calmness, reduces stress, and reduces worry.
Soap Making, Bath bombs, and Diffuser-

Sandalwood fragrance mainly used for most personal care products and DIY natural fragrances.
Room freshener-

Sandalwood fragrance 

can be used to freshen the room and fill it up with fragrance. 
DIY Perfumes- Make your own perfume using this fragrance. 
Why Us

Customization: Our DIY cosmetic brand empowers you to personalize your beauty products according to your preferences.
Quality Control: By choosing a DIY cosmetic brand, you have complete control over the quality of the ingredients used in your beauty products.
Creativity and Expression: Our DIY cosmetic brand encourages your creativity and allows you to express your unique style.
Sustainable and Eco-friendly: Many mass-produced cosmetic brands generate significant amounts of waste and contribute to environmental pollution. By choosing a DIY cosmetic brand, you can actively reduce your ecological footprint.
Education and Empowerment: Our DIY cosmetic brand aims to educate and empower individuals about the ingredients, formulation techniques, and the science behind cosmetic products.
Cost-effective: Creating your own cosmetics can be a cost-effective alternative to buying high-end branded products.
Features of the product

Premium product. 
100% original & quality assured.
Non-contaminated & non-mixed.
Non-Gmo.
Doctor & dermatologist approved.
No preservatives.
Easy to use.
Payment Method

Payment India: 

Credit card: Available

Debit card: Available

Razorpay (Cards, UPI, Net Banking, Wallets): Available

Cash on Delivery (COD): Available

We accept all forms of payment.

Payment United States: 

Credit card: Available
Shipping

Prepaid & COD order: Both available.

Standard Shipping: 1-7 days (Free)

Expediated: 1-3 days ( Rs. 90)

Ultra high speed delivery using our selected couriers.
Processing Time

Product ordered before 11am: Shipped on the same day

Product ordered after 11am: Shipped on the next day
Return Policy

1-7 days. Call our customer care for returns.
Contact us

WhatsApp & Call : +91-9921645094

Email: info@hollywoodsecrets.in
Share
View full details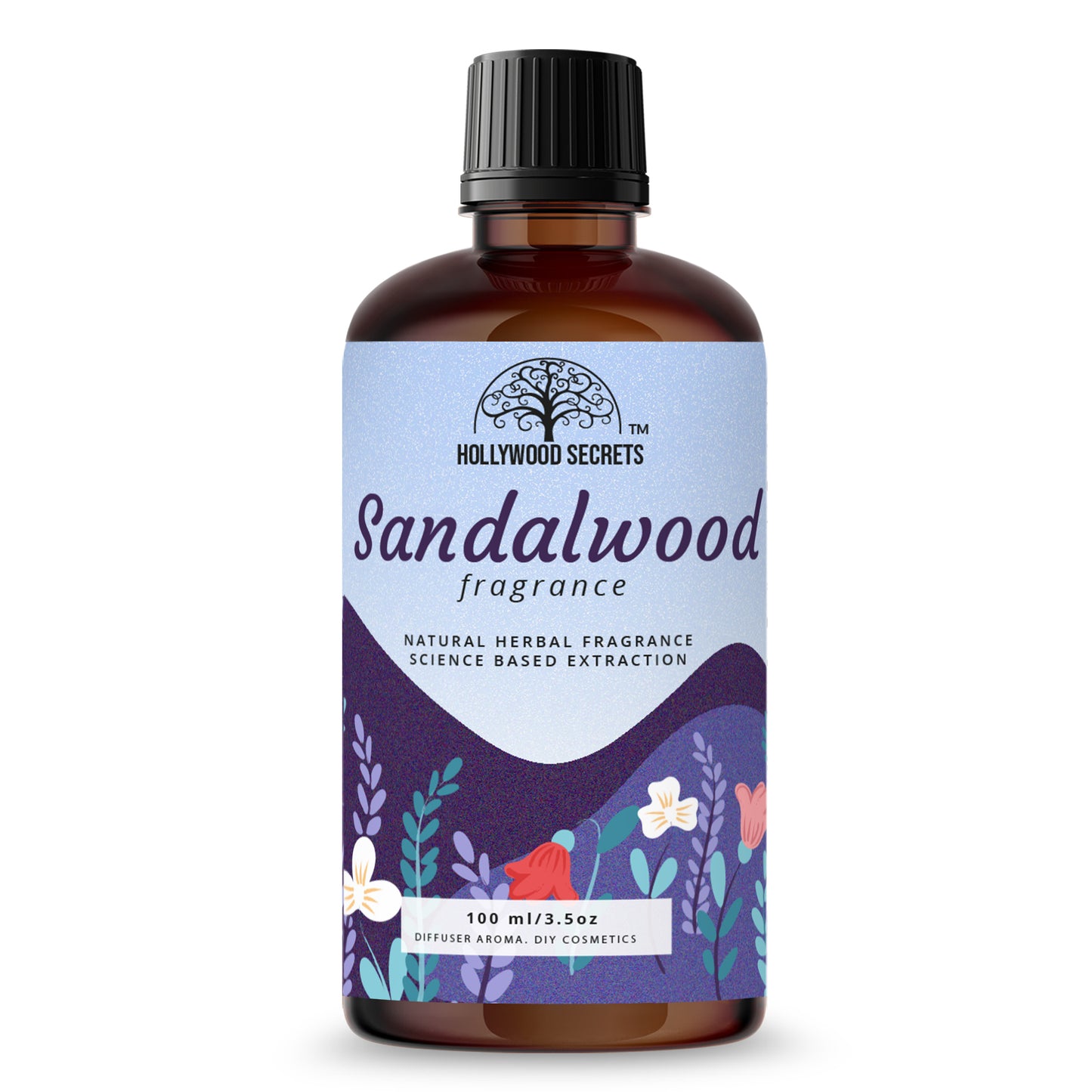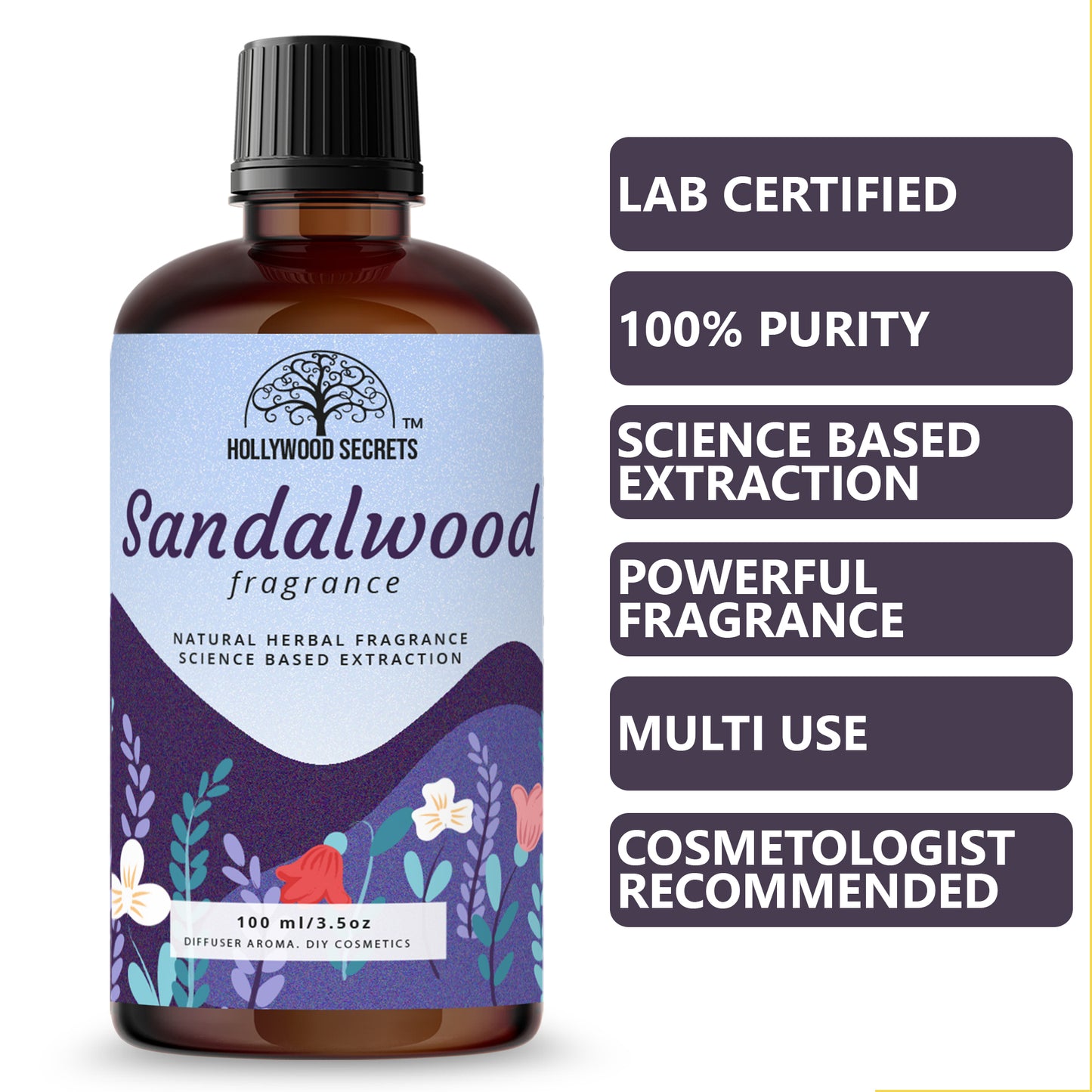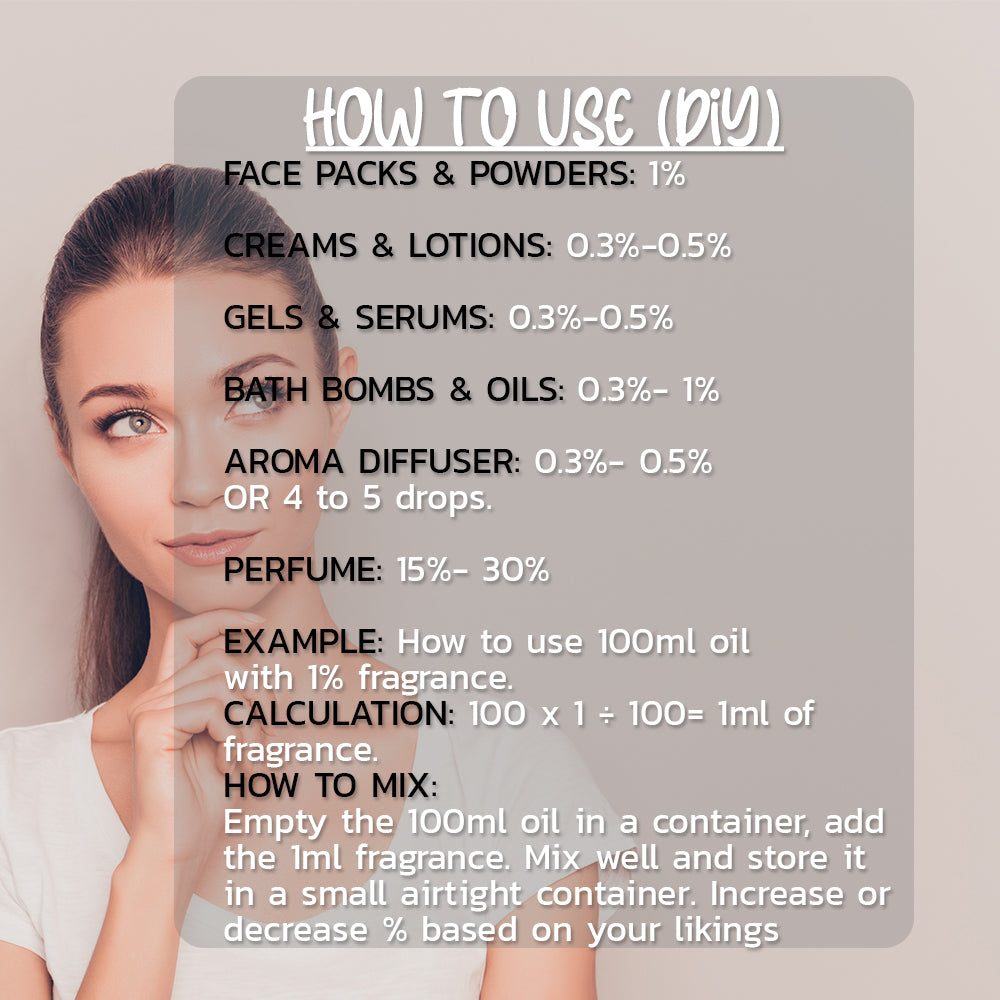 PRODUCT DETAILS
Product Details

1.Chemical Composition: The main chemical compounds responsible for the fragrance of sandalwood include santalol, santalenes, and terpenes. Santalol is the primary component and gives the fragrance its characteristic woody and creamy notes.

2.Extraction Methods: Sandalwood fragrance can be extracted through various methods, including steam distillation and solvent extraction. Steam distillation involves passing steam through the sandalwood chips, causing the aromatic compounds to vaporize and condense into a fragrant oil. Solvent extraction utilizes solvents to dissolve the fragrance compounds from the wood.

3.Scent Profile: Sandalwood fragrance is described as warm, creamy, and woody. It has a smooth and long-lasting aroma with a subtle sweetness. The scent is often considered calming, grounding, and meditative.

4.Applications: Sandalwood fragrance is widely used in perfumery, cosmetics, and aromatherapy products. It is used as a base note in many perfumes and colognes due to its fixative properties, which help to prolong the scent. Sandalwood fragrance is also utilized in soaps, lotions, candles, and incense for its aromatic and therapeutic benefits.

5.Blending: Sandalwood fragrance blends well with a variety of other scents, such as floral, citrus, spice, and herbal notes. It is often combined with ingredients like rose, jasmine, bergamot, lavender, cinnamon, and patchouli to create complex and harmonious fragrances.

6.Sustainability: Sandalwood trees are slow-growing and require several years to reach maturity. Due to overharvesting and illegal logging, sandalwood has become a threatened species in some regions. Sustainable sourcing and cultivation practices are being implemented to ensure the long-term availability of sandalwood fragrance.
How to use (Formulation Guide)